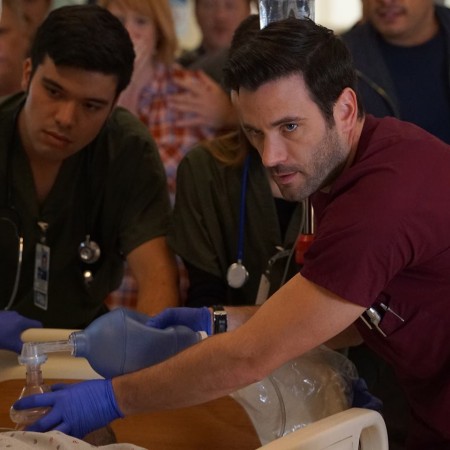 In the Season 1 finale of NBC's medical drama series "Chicago Med," the viewers get to see an emotional storyline as Dr Downey finally left the world after his cancer worsened. In the final scene of the episode, Dr Rhodes was seen scattering Downey's ashes in the ocean.
The finale ended with several cliffhangers and the fans of the series are looking forward to the next season to get the answers. Elsewhere, April was having a tough time choosing between her career and her love life, while Dr Reese was unsure of what to do next after she lost her job.
Goodwin was also going through several problems in his life as her husband had left her. Dr Choi discovered that her pet parrot had PTSD and she was worried that he might leave him soon.
Season 2 of "Chicago Med" will explore the lives of prominent characters of the series. According to Christian Today, each character will try their best to deal with their issues and it will be interesting to watch their journey.
Actor Colin Donnell, who portrays the character of Dr Rhodes in the series, talked about what might turn up in the upcoming season in an interview with the Hollywood Reporter.
"It's a great place to end season one; it just provides such a cool launching point for our second season. And I know they've got some major, major plans for [next season]. The end of season one is awesome. It's a great way to wrap up what we feel like is a first season," Donnell said.
The series was renewed by NBC in February. However, an exact air date has not been revealed yet by the network. According to Carter Matt, "Chicago Med" Season 2 is likely to be premiered sometime in September.