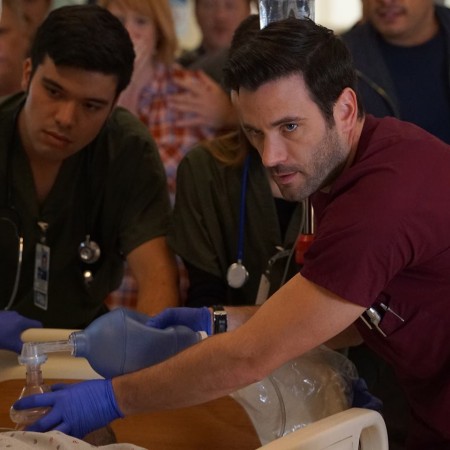 In season 2 premiere of Chicago Med, things might not be well for April as despite all efforts, her health will worsen drastically.
To watch what happens to April (portrayed by Yaya DaCosta), and whether she will recover from it or not in Chicago Med season 2 episode 1 titled Soul Care, CLICK HERE.
The second season of NBC's medical-crime drama series will mostly emphasise on April's struggle as in season 1 finale, she was diagnosed with tuberculosis and since then, has been going through a tough time.
To make matters worse, she was diagnosed with the disease just after her boyfriend proposed to her, much to her surprise as she was not expecting it. Now, April is in dilemma whether to tell him about her condition or not in the upcoming episode.
Talking about the story-line of the upcoming episodes, Diane Frolov, executive producer of Chicago Med, has stated that a major part of season 2 story arc will revolve around April and her health crisis. Frolov also said that in the premiere episode, April will be seen trying her best to avoid her boyfriend and his son as she doesn't want them to catch her disease.
Besides April's life, season 2 will also explore the activities going in the hospital with other characters. Dr Rhodes (portrayed by Colin Donnell) will meet his new mentor, Dr Latham (portrayed by Ato Essandro) as his old mentor, Dr Downey (portrayed by Fregg Henry), died in the previous season.
Unlike Dr Downey, Dr Latham is not that well-natured and will often treat Dr Rhodes roughly. However, even though Dr Rhodes will find him intolerable at times, he will try to maintain his calm as he needs to complete his fellowship.
Whether things will get better for April in Chicago Med season 2 premiere or not, will be found out once the episode airs.