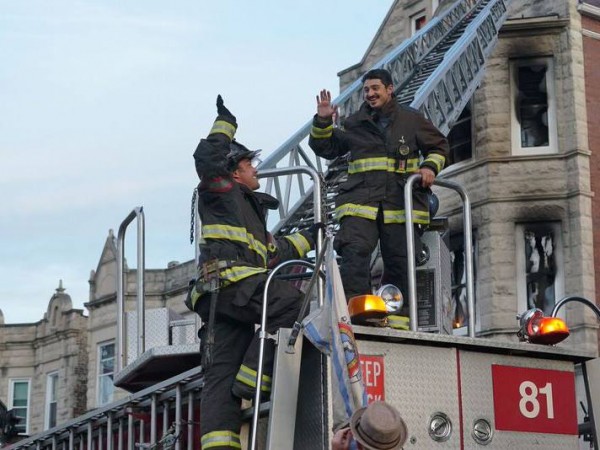 The next season of "Chicago Fire" is all set to return to NBC and it seems that the cast members are as excited as the fans regarding the next instalment of the series. Recently, the Facebook page of "Chicago Fire" has revealed several pictures that tease the upcoming season and what fans might expect from it.
In one of the Facebook pictures captioned "Huge it out," the squad members can be seen happily hugging each other. In the another photo, the new cast member, Stella Kidd (portrayed by Miranda Rae Mayo) is featured, who looks like she just came back from a fire fighting mission. The caption on the picture reads: "This squad isn't scared of a little dirt."
Fans have expressed a mixed reaction towards Stella-Severide relationship as a lot of them still prefer Kelly being together with Bianca instead of with Stella. However, since Bianca died in a shocking turn of events, there are not many options left either for Kelly or the fans.
In yet another Facebook picture, the prominent firefighters of Firehouse 51 can be seen getting prepared for their day's job. "Blue skies, red trucks, and our favourite city. This squad back in action!" the caption reads.
In the meanwhile, despite the recent rumours surfacing over the internet, Taylor Kinney won't be returning to the next season of the series, as has been confirmed by Latin Post. Kinney is currently on a break as he reportedly broke up from his girlfriend and fiancée Lady Gaga and has no intention to return to work anytime soon.
It is said that the busy schedules of both of them was the primary reason behind the break up. Though Kinney won't be in Season 5, fans are hoping that he might decide to return in further seasons as undoubtedly the character of Severide is one of the most popular one from series.
"Chicago Fire" Season 5 is schedule to air on NBC on Oct. 11.