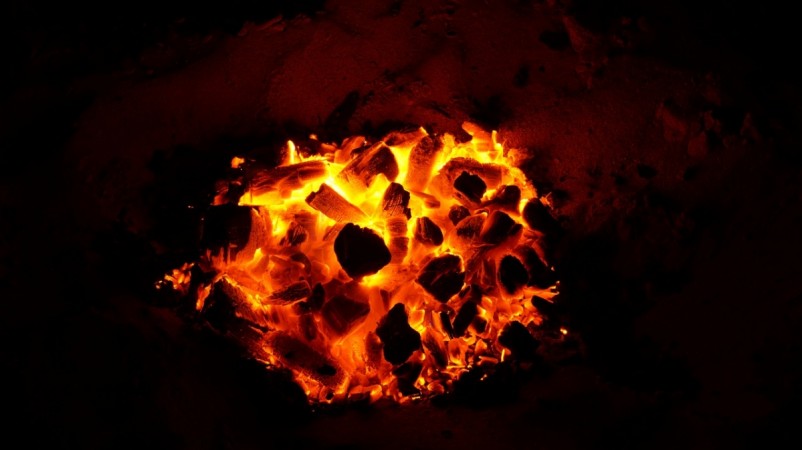 The town of Chirimiri in the district of Koriya — officially spelt Korea — in Chhattisgarh has been witnessing a coal mine fire for more than a month now, but the South Eastern Coalfields Ltd (SECL), which owns the mine, has told International Business Times, India, that the reports are untrue.
Also read: Bankura district coal-mine collapse: Mafia trying to hush up workers' deaths, allege locals, activist
The fire
Reports of the fire at the Chirimiri coal mine have been doing the rounds for quite some time. The exact origin of the fire is not known, but local reports have said it began more than a month ago, and efforts to douse the fire have not yielded any results.
Recent reports have claimed that a bulldozer used for mining caught fire and was totalled. Around 8 lakh tonnes of coal — valued at around Rs 832 crore, given the current rates — is reportedly burning to ash at the mine.
Watch the video of the fire here:
SECL's stand
The SECL, however, has denied any such fire at any mine in Koriya. SECL Assistant Manager for Public Relations Milind Chahande told IBTimes India: "There is no such fire right now. There was a fire like that, but that was two-three months ago."
He, however, clarified that there are other kinds of fire that can occur at SECL mines. "This is summer, and coal is flammable. Due to various circumstances, coal can catch fire when it is being transported. The best way to douse that fire is to cut off any oxygen supply to it," he said.
"And the best way to do that is to throw sand on it and cover the fire entirely. Such fires are part and parcel of coal transporting, but no big fire has been reported from the coal mines in Koriya," Chande told IBTimes India.