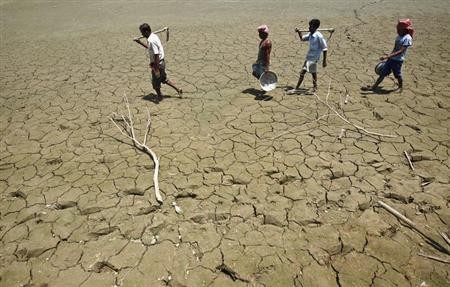 The state government of Chhattisgarh has suspended the District forest officer (DFO) of Sukma following investigations into allegations that he had built a swimming pool in his government-allotted bungalow without seeking prior permission. The swimming pool was reported to have cost between Rs.10 and Rs.70 lakh, and was constructed while the district, as also the ones adjoining it, were facing drought.
Allegations of corruption against DFO Rajesh Chandele by the Opposition party, Congress, surfaced around two months back, following which Chhattisgarh Chief Minister Raman Singh ordered an investigation. Many district officials also use the swimming pool, reported ANI.
"This should not have happened. Instead of building a swimming pool in his house, he could have built a pond for villagers," Forest Minister Mahesh Gagda was quoted saying by NDTV.
In his defence, Rajesh Chandele had claimed that the pool was not used for leisure activities but was instead used to disperse water to the drought-affected areas, according to NDTV.
The officer is no stranger to controversy. In 2014, the Anti-corruption Bureau had found assets worth crores after a raid at his house.
The Chhattisgarh government has been struggling to cope with the drought crisis and effectively compensate and provide relief to suffering farmers in the state where 117 tehsils have been declared drought affected.