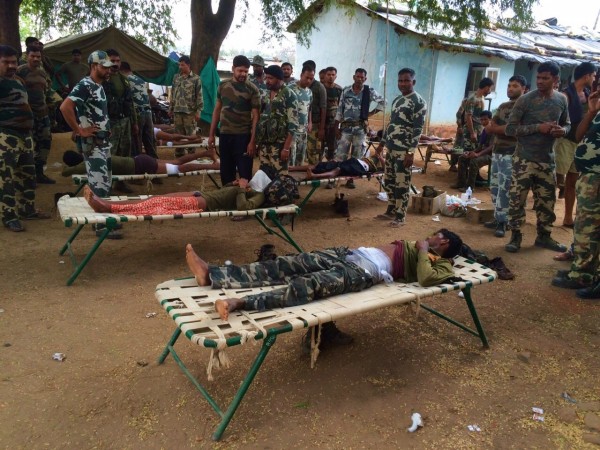 Bad weather conditions in Chhattisgarh has prevented the retrieval of bodies of seven security forces from the forests of Sukma district where they were killed in an ambush by the Naxalites more than 24 hours ago.
"The bad weather conditions have prevented security forces from reaching the spot to recover the bodies," Hindustan Times quoted state home minister Ram Sewak Paikra as saying.
CRPF commandant Prasanna Kumar also said that they cannot risk an air operation to bring the bodies to state capital Raipur at this point because there is a good chance that the Maoists may still be lurking in the area.
"The Maoists too might be camping in the area. It is not possible to land a chopper at the spot. The forces are cautiously moving towards the encounter site," Kumar said.
On Saturday, 9:15 am, a group of 300 Naxalites opened fire on a Special Task Force (STF) team that was out on a search operation along the Pidmel-Polampalli area of Sukma district. Seven security personnel were shot dead, while 12 others sustained injuries in the gunfight that lasted for two hours.
"Seven of our troop members have been martyred while about twelve were injured in the encounter," additional director general of police (anti-Naxal operations) R K Vij said, according to PTI.