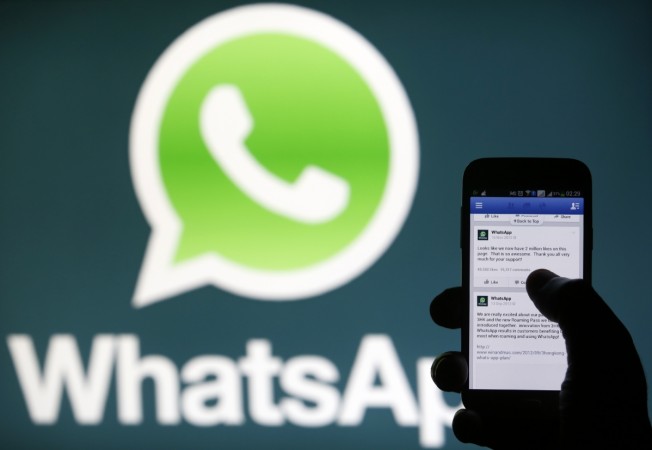 A former ETV correspondent was arrested in Chhattisgarh Monday for sharing obscene messages about a police officer on WhatsApp groups. He was booked Tuesday under Section 67 (publishing or transmitting obscene material in electronic form), 67(A) of the IT Act and Section 292 (publication of obscene or scurrilous matter) of the Indian Penal Code.
Prabhat Singh was picked up by the police from the office of the Patrika newspaper Monday and was presented at the Jagdalpur court Tuesday, the Indian Express reported. He was also charged with three previous cases. He alleged that he was beat up in police custody and had not been fed.
"The complaint was registered by Santosh Tiwari for allegedly making confrontational comments against some members of the Samajik Ekta Manch on WhatsApp," Kshitij Dubey, Singh's lawyer, told Scroll.
However, the Indian Express quoted a police officer as saying that Singh was arrested for sharing a message on WhatsApp about a police officer who was popularly known as "mama." The police have also denied that Singh was beaten up in custody.
"Patrakaar suraksha kanoon se keval unhen parhez hai jo already mama ki ***** mein baithe hai (Only those who are already sitting in mama's ***** have a problem with the journalists' protection law)," the message read.
Singh is the third local journalist to be arrested in less than a year. The opposition have condemned the Bharatiya Janata Party for letting Chhattisgarh become a police-run state.
Two other journalists, Santosh Yadav and Somaru Nag, were arrested in 2015 for allegedly helping Naxals. Singh had been instrumental in initiating discussions and protests for protection and independence of journalists reporting from the Naxal-hit area. He had also filed an FIR against the Samajik Ekta Manch for defaming him recently. The group, which reportedly has close links with the police, were also responsible for protesting against Malini Subramaniam, a contributor of Scroll. Stones were pelted at her house hours later and she was forced to flee the town.
The international body, Committee to Protect Journalists, had expressed their concern over journalists being intimidated in Chhattisgarh. Apart from condemning Yadav and Nag's arrests, they had also highlighted how Subramaniam and Alok Prakash Putul, a journalist for the BBC's Hindi Service, had to flee the area fearing their safety.
Singh's bail plea was rejected Tuesday and he was sent to judicial remand until the end of the month. However, Dubey said that he would appeal for bail at the sessions court.