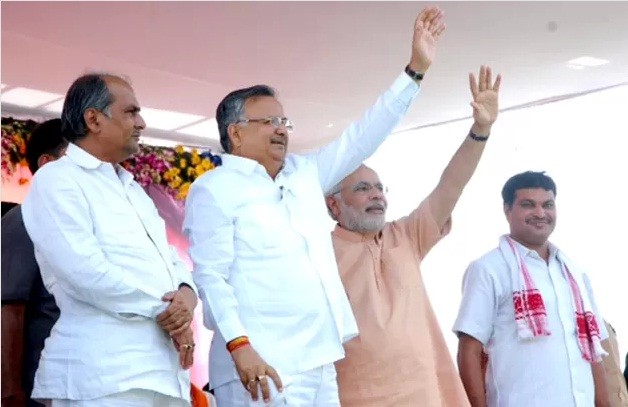 As the first phase of voting in Chhattisgarh assembly elections began on Monday, rebels attempted to disrupt the polling in the Naxal heartland.
"Police recovered 15-20 IEDs (Improvised explosive device) recovered from Sukma, Kanker, Dantewada, Narayanpur," Ram Niwas, director general of police (DGP) of Chhattisgarh, told ANI.
The combing operation by the paramilitary was initiated after two Indo-Tibetan Border Police (ITBP) jawans were injured in an IED bomb blast in Rajnandgaon district, on the eve of the state assembly elections. Two explosives were recovered outside the polling booth in Dantewada and 10kg bomb was difused in Bijapur.
In Kanker district, a Border Security trooper was injured in a massive explosion. Out of the 18 constituencies in eight districts that were voting during the first phase, Maoists tried to disrupt nine polling booths in Bijapur, Konta, Sukma and Antagarh assembly constituencies.
No electoral voting machines were looted in Kanker district, chief electoral officer Sunil Kujur told ANI.
Due to the death threats by Maoists, "Poll parties were not able to reach two booths 115 & 118 in Antagarh," said DD Singh, Joint Chief Electoral Officer.
Despite heavy security in Naxal-hit regions of Rajnandgaon, from where CM Raman Singh is contesting, and Bastar, there was a 70 percent voter turnout in the 18 constituencies till 3 pm. According to CNN-IBN, out of a total of 4,142 polling booths, there was no voter turnout in 42 of them.
Meanwhile, CM Raman Singh was optimistic about winning the state election for the third time in a row. "Women have come out to cast their vote in large numbers this time. Women and the youth will increase the percentage of voter turnout and that will be a significant factor," he said.
"Around 20 percent voter turnout was witnessed in Bastar. And people of Rajnandgaon want development, they will vote accordingly," the minister added.
The second phase of the polling is scheduled for 19 November to cover the rest of the 72 constituencies.
During the last state assembly polls in 2008, the Raman Singh-led government won 50 out of 90 seats, while Congress lost with 38 seats.
The India Today Group-ORG poll has predicted that BJP will win 46 seats this year and Congress will increase its tally to 42.
Check out the video of IEDs found during first phase of polling in Chhattisgarh