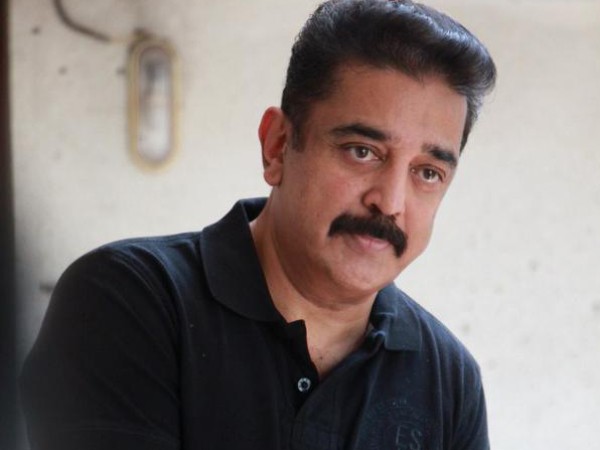 Ulaganayagan Kamal Haasan, who enjoys a huge fan following all over the globe, will soon be conferred with the Chevalier de L'Ordre Arts et Letters (The Knight of the Order of Arts and Letters) by the French government.
After the news broke, superstar Rajinikanth congratulated his best friend and co-star Kamal. "My heartfelt congratulations to dear friend Kamal Hassan, who has become the Chevalier of the actors of our generation," reads the tweet by Rajinikanth, which has been roughly translated from Tamil.
Kamal's daughter Shruthi Haasan also wished her father: "Congratulations Bapuji on receiving the honour of the chevalier!everyday you make me proud to be your daughter! Je'taime papa [sic]," through the micro-blogging site.
Not just Rajinikanth and Shruthi, many other prominent celebrities, including Suriya, Karthi, Vikram Prabhu, Vishal and Khusbu Sundar also wished the "Vishwaroopam" actor for being recognised by the French government.
Suriya Sivakumar
Hearty congratulations sir!! Always your mad fan... #Chevalier @ikamalhaasan
Vishal
Congratulations dear @ikamalhaasan sir on the prestigious chevalier de L'ordre! Supa happy and proud moment 4 all of us.we bow to u. GB
M. Sasikumar ‏
Congrats @ikamalhaasan sir fr the prestigious #chevalier award
Karthi
Congratulations dear @ikamalhaasan sir on the prestigious chevalier de L'ordre! We are all so proud!!
Vikram Prabhu
Wishing @ikamalhaasan sir on being honoured with the #Chevalier award! A great honour to a great Indian Artist.
Khushbu Sundar
@ikamalhaasan speechless..simple Congratulations
DD Neelakandan ‏
CHEVALIAR KAMALHASSAN..Solave semmma ghetha iruku ila..r hearty wishes to u @ikamalhaasan sir..Loads f LOVEEE 2 u..ur an honour to r country
Kamal, who is overwhelmed with the honour, said on Sunday, Aug. 21, that he would like to dedicate the award to his followers and fans. "I dedicate this award to my admirers and audience who give me the tenacity of purpose to pursue to this day in moment my arts and letters. Teachers and admirers are bounded around me. With motherly care, they have applauded my every little step forward. The melancholy of my parents not being alive to see this day is allayed by the fact the elders and the young in my family are around to enjoy it," Kamal said, according to IANS.
Chevalier de L'Ordre Arts et Letters is presented to honour the eminent artistes and writers, who have contributed to the field of arts in France and other parts of world. Tamil actor Sivaji Ganeshan, Amitabh Bachchan, Aishwarya Rai Bachchan, Nandita Das and Shah Rukh Khan have won the title before. Versatile actor Kamal will be conferred with Chevalier award at a special ceremony soon.
-