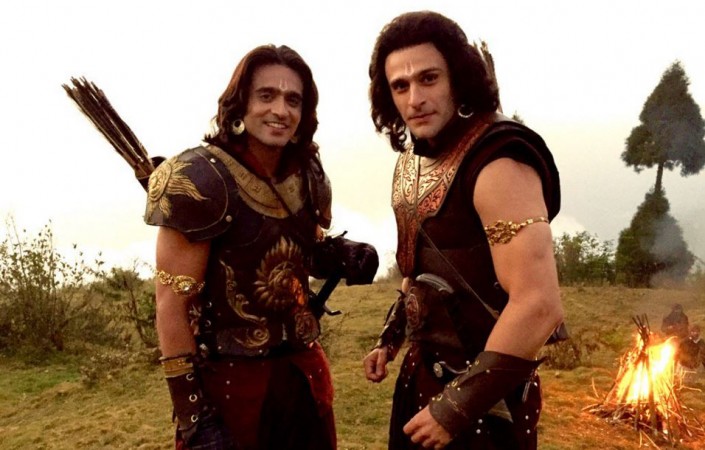 Television actor Chetanya Adib, who is better known as young Anandi's father in "Balika Vadhu," has been roped in to essay the role of Jatayu in the popular mythological show, "Siya Ke Ram."
Elated to make his debut in a mythological series with the role of Jatayu, Chetanya told IANS that the upcoming episodes will showcase in a detailed manner the story of Jatayu, the vulture who helped Ram and Lakshman find Sita and also fight with Ravan.
"All people know is that Jatayu met Ram when Ravan kidnapped Sita but what they don't know is that Jatayu knew Raja Dashrath and his four sons ever since they were learning the art of dhanurvidya (archery) at Guru Vashisht's Ashram," he said. "When they're in the jungle, he finds Ram, Sita and Lakshman in Panchvati. Jatayu thinks it's the demons in changed avatar and attacks. Ram and Lakshman fight with him and in the process get to know that Jatayu used to be their father's friend," Chetanya added.
"Jatayu inquires about Dashrath and tells them about his friendship. Jatayu then leaves from there, promising the trio that he shall always help them if need arises and he is always there for them. Later on, as everyone knows he is the one who tells Ram that Sita has been abducted by Ravan," the actor said.
"Siya Ke Ram" is currently showing the stage in the myth when Ram (Ashish Sharma), Sita (Madirakshi Mundle) and Lakshman (Karan Suchak) proceed for the 14 years of vanwaas. Popular wrestler Danish Akhtar Saifi has been cast in the role of Hanuman and was recently seen joining the trio in their journey.
Meanwhile, Yukti Kapoor, who is currently seen as Urmila on "Siya Ke Ram," has reportedly been signed up to play an important character on "Balika Vadhu," which will soon take a generation leap.