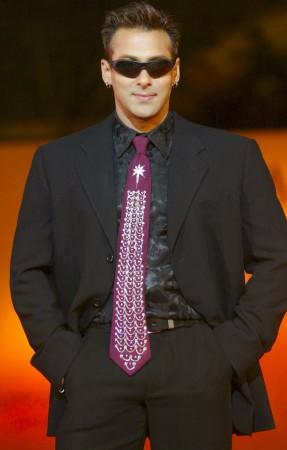 Several reports suggesting that Salman Khan rejected Chetan Bhagat's first draft of the script for "Kick" surfaced online on Thursday. But the author denied the all the reports stating that he script is not ready yet.
The author took to twitter to clarify the report that was published in a leading daily.
"The Mumbai Mirror story on Kick is fake. Haven't met Salman on Kick at all. Script is still not ready. Just been working with Sajid N's team," Bhagat tweeted on Thursday morning.
Bhagat is writing a script for a remake of Telugu hit film "Kick" which will be Sajid Nadiawala's first directorial venture.
"I am writing the screenplay for KICK, starring Salman Khan and directed/produced by Sajid Nadiadwala. Full on action/comedy/family drama movie. it is a remake of the Telugu hit, but making many changes to it," Bhagat told IBNLive.
However, rumors started doing the rounds that the "Dabangg" star read the first draft of the script but rejected it.
"Chetan, after putting together the first draft of the script went to meet Salman along with Sajid. The whole idea was to appraise Salman about the progress on the script. Salman read it as both Chetan and Sajid sat before him anxiously," The Times of India quoted a source as saying.
Salman also told Bhagat that he failed to capture the essence of the film, added the source.