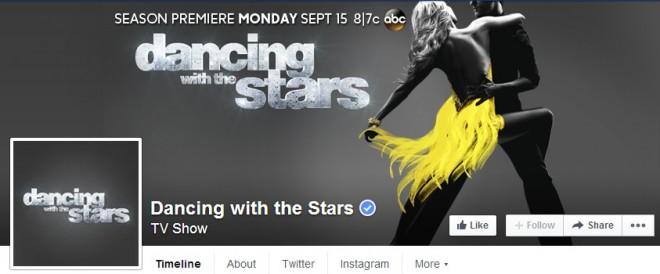 Fans of Cheryl Burke might be in for a disappointment once the current season of "Dancing with the Stars" ends, as the professional dancer recently hinted that she might not be back for another stint on the dancing competition.
Burke has been on the show consecutively since season two, and she is the only female professional dancer to win the Mirrorball trophy. But Burke feels it's now time to explore other opportunities.
"As of now, it's still up in the air if I'm coming back or not," she told TVGuide. "... My contract is over and there's other opportunities that have been out there for me. Will it most likely be my last season? I would have to say yes."
Burke, who is currently paired with Antonio Sabato Jr on the show, is quick to add that she will always be grateful to "Dancing with the Stars" team for providing her a platform where she could display her skills. And therefore, saying goodbye isn't an easy task.
"It's so hard for me to talk about this, because I owe my life to Dancing with the Stars. They've changed my life completely. They're my family and it's always hard to say goodbye ... to a bunch of people that really believed in me from the start, and continued to believe in me for the last 10 years."
Burke is not averse to the idea of being a judge on "Dancing with the Stars." However, she is scared that her friends on the show would take her criticism to heart.
"I'm very, very honest. So if I were to be a judge and I were to judge all my friends, they would have to understand not to take it personally. Because it'd be really hard for me to walk on eggshells and pretend that it's good if it's not," she said.
On Monday, Burke and her partner will be performing a salsa number as it's Latin night and Pitbull will be a guest judge on the show. Although, she and Sabato Jr, have had their share of differences on the show, she is glad to have her former partner back after last week's switch-up.
"It's Week 6 and everyone is tired, but now you have to be able to really mentally stay strong. This competition is like Survivor, but for dancing. It's like, how can you get through this? And having the switch-up and coming back to each other, I think we're starting to really appreciate the way we work," she said.