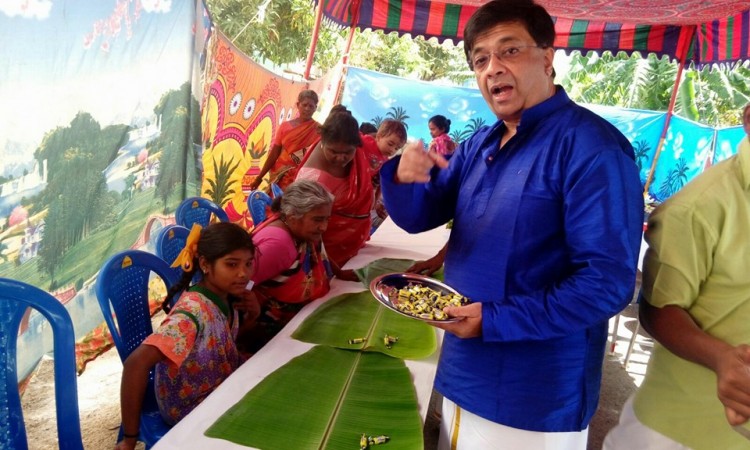 Actor and theatre personality Ygee Mahendra has landed in a controversy after giving a communal colour to the death of Infosys techie Swathi. He shared a post on his Facebook page which accused the Dravidian parties, Left and women organisations of not being strong in their protests over the death as the deceased belongs to Brahmin community.
The post, which was deleted later, claimed that the reactions of the aforementioned political parties would have been different if a Dalit girl was killed. The shared content had accused a Muslim boy named Bilal was behind the brutal death and the culprit would walk free as he is from a minority section.
His message came as a shock to his followers, who criticised him for bringing communal angle to the death. They also questioned him about the authenticity on his claims of Muslim boy being responsible for the death, while the police are yet to nab the murderer.
Later, he apologised over the issue by claiming that his intention was not to hurt anybody and was only trying to say that the issue was not getting due attention from the concerned political parties and media.
He posted," Once again before everyone gets over emotional I REPEAT I FORWARDED WHAT CAME TO ME THATS ALL..AT THAT POINT I THOUGHT THIS SHD BE GIVEN MORE COVERAGE. MY FEELING WAS FOR THE DEAD PERSON NOT AT ALL ABOUT THE KILLER. THAT NAME WAS ALREADY THERE IN THE POST. WAS I HASTY TO SHARE IT..YES MAYBE...BECAUSE A LOT OF U HAVE BEEN HURT. BUT THAT WAS NOT MY INTENTION. NEVER TO HURT ANYONE. TOMORROW IF THE TRUTH COMES OUT..WHATEVER BE THE CASTE OF THE KILLER HE WILL BE CONDEMNED. I AM NOT A communal person. If STILL PEOPLE ARE UPSET I APOLOGISE..FOR SHARING IT. BUT THAT POST WAS NOT MY CREATION. [sic]"
The 24-year-old woman employee of Infosys was hacked to death by an unidentified man at Chennai's Nungambakkam railway station at 6.30 am on Friday, June 24.