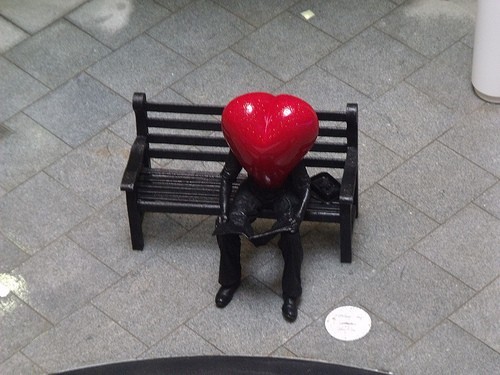 A team of Chennai researchers have developed an instrument that can help prevent cardio-vascular diseases.
The device known as ARTSENS (Arterial Stiffness Evaluation for Non-invasive Screening) developed by Dr Jayaraj Joseph and his team at the Healthcare Technology Innovation Centre (HTIC) of IIT- Madras, works by testing the stiffness of arteries (blood vessels that carry blood from the heart) and sending appropriate alerts to the user, according to a Times of India report.
Cardiovascular disease is a term used to refer to the disorders of the heart and blood vessels. Heart attacks, strokes, hypertension, rheumatic heart disease, congenital heart disease and heart failure are included in the list.
When an ultrasound probe in the device sends high frequency ultrasound waves into the body, a receiver in the ARTSENS analyses the stiffness of the blood vessels by picking up the wave echoes and analysing them, Crazyengineers.com reported.
Elasticity of the arteries is crucial for keeping the heart healthy. However, sometimes, a build-up of fatty deposits in the artery walls, leads to thickening of the walls, narrowing and damaging its elasticity and thus reducing flow of the blood through them. The occurrence can increase the risk of blood clots (thrombus), strokes, heart failure, high blood pressure, renal failure, leg pains and aneurysm (swelling of blood vessels).
The device that costs around one lakh is expected to prevent heart diseases by identifying the risk factors, early, and thus facilitating an early intervention.
"Several factors such as age and lifestyle diseases affect the blood vessels, ultimately resulting in acute vascular diseases that affect the heart or brain. Early intervention using the device can prevent premature vascular events," Dr Joseph, who headed the project team, told The Times of India.
Interestingly, the device is user-friendly and cost-effective compared to the devices currently available. "We have gadgets to check the stiffness of the blood vessel, but the procedures are laborious, and experts are needed to interpret the images. With this device, everything is automated and, as no imaging is involved, anyone can read the result," Joseph, added.
The device comes at a time when nearly 17.3 million people across the globe die from heart-related diseases, every year. According to the World Health Organization (WHO), by the year 2030, nearly 23.3 million people are expected to die annually from cardiovascular diseases.