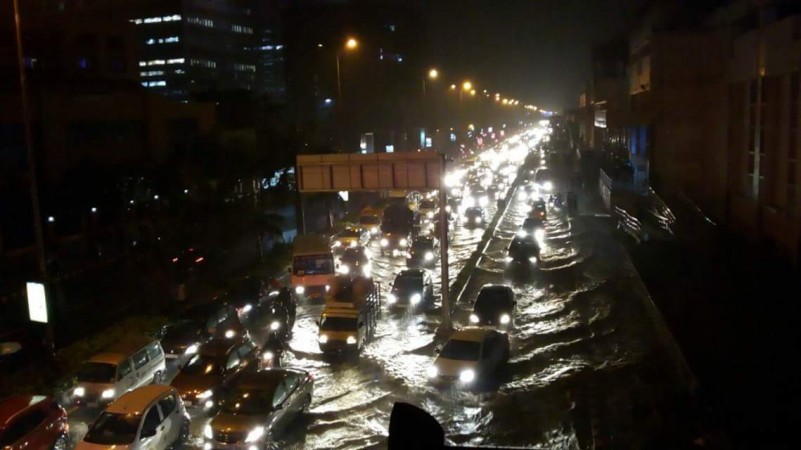 Authorities in Chennai ordered schools and colleges to remain shut on Friday after several coastal pockets of the city received heavy rainfall throughout Thursday night, leading to waterlogging and traffic jams in several areas.
Chennai has been witnessing isloated rains for the past few days following a low pressure in the Bay of Bengal near Sri Lanka. Normal life has been hit as vehicles struggled through nearly knee-deep water early in the morning.
Educational institutions will also be shut in Kancheepuram and Tiruvallur districts.
According to Skymet weather, more rainfall is expected over entire Tamil Nadu along with Chennai in the coming 24 hours. The Tamil Nadu Meteorological Department warned of heavy rainfall in other regions in the state too.
"In 24 hours, heavy rainfall is expected in few places in north coastal region, while heavy to very heavy rainfall is predicted for the south coastal region," said MeT official S Balachandran.
The National Disaster Management Authority (NDMA), last night, tweeted precautions and advisories for people during heavy rain.
Between 8:30 am on Thursday and 1 am on Friday, the Nungambakkam area of the city received 15 cm rain.
Corporation Commissioner Dr D Karthikeyan said, "People need not panic. There's good rainfall in areas closer to the sea. All these waters would recede once the rain stops. Waters would drain into the Buckingham canal and Cooum river."
State Chief Minister E Palaniswami's government on Thursday said that it has kept 115 multi-purpose shelters ready in the coastal districts. Local ministers and three senior bureaucrats have been designated for each district to co-ordinate rescue and expedite relief.
Reports state that two ministers have been designated for each zone to expedite relief in Chennai particularly. More suction pumps are to deployed to clear the water-logging in the state capital.