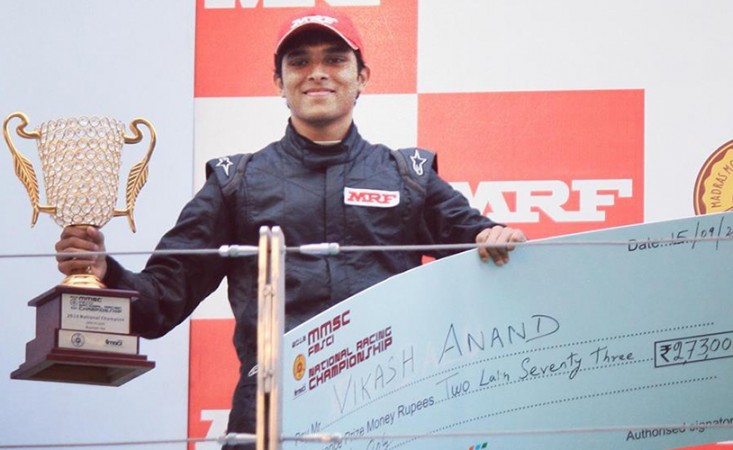 On September 19, Chennai racer Vikash Anand, son of Supreme Court lawyer Vijay Anand, rammed his Porsche into 12 autos killing one and injuring 10 others. The Madras High court has now granted bail to Vikash Anand in the drunk driving case. The judge has further ordered that Rs. 15 lakh was to be paid as compensation to the victim's seven-year-old daughter. He would also have to pay each of the five severely injured a sum of Rs 2.5 lakh and Rs 1 lakh to the five who sustained minor injuries.
The Times of India quoted the judge as saying, "Vikash had driven the car in a rash and negligent manner, hit against the median and dashed against 12 autorickshaws, which had been parked on the left side of the road. Due to the accident, 12 autorickshaws were damaged, one person died, three people sustained grievous injuries and five people sustained simple injuries."
The judge also observed, "I am confident that they will ensure that the minor girl, who had lost her father in the accident and is now under the custody of her relatives, will be provided good education and they will bear the educational expenses, besides the fixed deposit of Rs 15 lakh."
Meanwhile, Vikash Anand's friend, Charankumar, who is a co-accused in the case, was asked pay 'Rs 1 lakh each to 12 autorickshaw drivers whose vehicles had suffered extensive damage in the impact of the accident'.
Earlier, the Sessions Court had dismissed their bail petition. As per an earlier report by The Times of India, the duo had stated that the accident was "purely mechanical". Police however had booked them under Sections 304(II) (culpable homicide not amounting to murder, if the act is done with knowledge that it is likely to cause death), 308 (attempt to commit culpable homicide), 109 (abetment of an offence), 114 (abettor being present at the time of offence) of the IPC along with the relevant sections of the Tamil Nadu Property (Prevention of Damage and Loss) (TNPPDL) Act and Motor Vehicles Act. The police had found the alcohol level in their blood to be 67%.