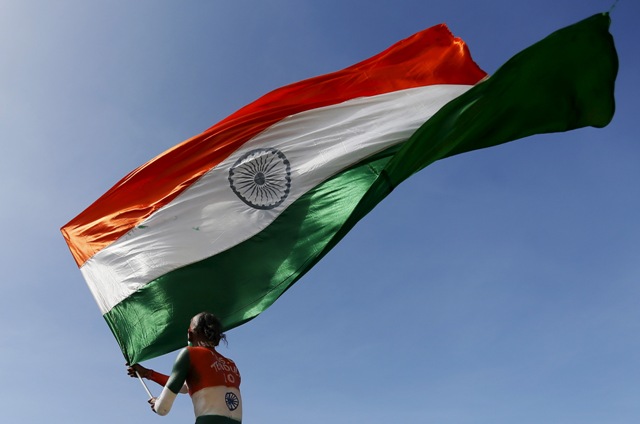 Chennai Police have booked at least seven people, including a woman, for allegedly "disrespecting the national anthem" by not standing up while it was being played at Kasi Theatre. Their act led to an altercation with another group inside the cinema hall which allegedly threatened the seven when they did not stand up during the anthem.
According to reports, the seven people were taking selfies at the theatre when the national anthem was being played on Sunday.
The complaint was filed by Vijaykumar, a part of the group that allegedly threatened the seven people for "disrespecting the national anthem." He told the Times of India that the seven of them "were taking selfies when the anthem was being played, which was not welcomed by many of us."
The police said that a patrol team saw the two groups fighting outside the cinema hall following which they were questioned.
"They started verbally abusing us, which we tried to ignore. They then came up to us during the interval and began hitting us when we said it was our right to not stand for the anthem should we choose not to," Leenus Roffun, one of the accused, told Hindustan Times.
M Shreela, another accused, filed a counter-complaint against Vijayakumar and his friends for allegedly threatening and abusing her.
A case under Prevention of Insults to National Honour Act has been filed by Chennai Police.
In Kerala, six people were arrested for not standing up for the national anthem at the International Film Festival of Kerala (IFFK) in Thiruvananthapuram.
The organiser of the film festival had on Friday approached the Supreme Court seeking exemption from its order that makes it compulsory for everyone to stand up during the national anthem before a film screening citing inconvenience to almost 100 foreign guests attending the fest.
But the apex court did not grant them permission saying: "Only because certain foreigners are here and they may have some problems, should we recall our order? Why should we recall our orders only to oblige foreigners? If there are 40 movies running in different shows, you will have to, well, stand 40 times."
The Supreme Court recently ruled that it was compulsory to play the national anthem before the screening of a film in all cinema halls across India and that the public were required to stand and pay their respects while it was being played.