Prime Minister Narendra Modi on Sunday inaugurated the Chenani-Nashri Tunnel, which reduces travel time between Jammu and Kashmir by at least two hours. The tunnel has been hailed as 'Tunnel of Hope' since it's an all-weather route unlike other routes that are prone to being blocked by snowfall. The PM, who took a ride inside the tunnel in an open vehicle with other dignitaries, also dedicated it to the nation.
Dr Jitendra Singh, Minister of State in the PMO, called the tunnel a "game-changer" and "lifeline." Defending the tunnel, he said, "If someone doesn't welcome it, they aren't working for people's interest."
Singh had visited the tunnel in Udhampur on Saturday where he waited for the PM to arrive. He added that the tunnel will boost tourism in the state.
The tunnel can also boost trade in the resource-rich state by increasing mobility through the four-lane bi-directional tunnel of 9 km as it reduces travel time by more than two hours.
Local roots in construction of Chenani-Nashri Tunnel
The tunnel was completed by a local builder Imran Beigh, 36, who hails from Jammu. His company built the last half of the tunnel in two years, while 20 construction companies made the first half.
Beigh started the work in 2015 after getting the nod from ITNS - Infrastructure Leasing and Financial Services (IL&FS) Ltd.
Lighton Contractors, an Australian company, was responsible for the tunnel initially. Beigh Construction Company (BCC) was later given the contract.
"I was delighted. A super opportunity came knocking my door. I had little experience then, had done a small portion of Banihal railway tunnel and here I was looking at a golden opportunity," he told News18. "I got a huge fleet of machines. A boring machine called boomer costs more than Rs 4 crore and we have five at present, besides the pavers, high pressure concrete sprays. We also boast of engineers who have world-class expertise," he said.
In the process of constructing the tunnel, at least 1,300 people were given jobs, of which 95 percent were locals. Beigh, who started with only a single boring machine and a few dozen construction workers, including engineers, has grown since then.
"We took up the first blast at North portal on January 7, 2015 and two weeks later at the South portal. Seeing the excavation work, we were subsequently allotted the contract for the lining works," says Shifak Syed, business developer for BCC.
They were allotted the work of making 4.5 km of the tunnel, lining works — packing, fixing and bolstering the tunnel arch with iron grille, steel and cement.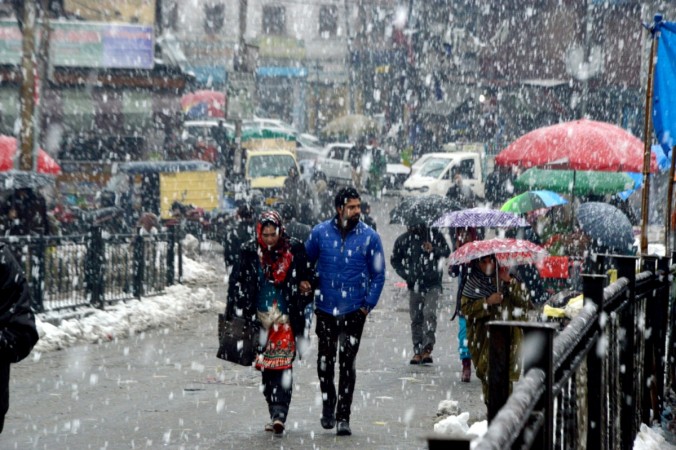 How it will help travellers
The 9 km tunnel reduces travel distance by 38 km and more than two hours. It is also all-weather, which means that Kashmir will no longer be isolated and access will not be blocked due to weather conditions.
It also helps people avoid the risk of travelling through the snow-laden Patnitop pass and the landslide prone area near Nashri.