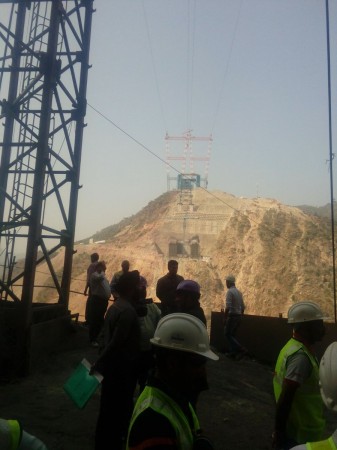 The Rs 1,250 crore Indian Railways bridge project connecting Katra and Banihal under the Udhampur-Srinagar-Baramulla Rail Link (USBRL) in Jammu and Kashmir has been restarted after eight years.
The Chenab railway bridge project was initiated in 2004 but reportedly hit a roadblock in 2009 over safety measures due to the frequency of high-velocity winds in the Reasi region, which will be a major concern for stability.
Cutting through a beautiful landscape, the 1.3 km railway bridge has an inclination of over 350 meters from the banks of Chenab, and in fact, is reportedly 30 meters taller than Eiffel Tower. It forms a crucial link in the 111-km stretch between Katra and Banihal.
The erection of a huge steel arch structure speaks of the remarkable engineering executed by Indian Raiways in collaboration with AFCON and Konkan railways. The bridge will rest on the sloppy terrain cliffs with two ends of the arch resting on Kauri and Bakkal ends and involves world's longest cable crane arrangements.
The construction of the world's tallest railway bridge over a river bed has been undertaken by AFCONS Infrastructure Limited, a part of Shapoorji Pallonji Group, through Konkan railways.
"Ropes have been used to support the partly finished arch parts. Both the embankments of Chenab facing downstream have hard cherty dolomite and quartzite forming steep cliffs," a top engineer involved in the project said.
Another engineer from the Railway Board, MK Gupta said: "We have begun the work on installations of main arch between two sides of the bridge. We have launched the main-arch."
"It is part of a big project and we will complete it by May 2019," Gupta said.
Many national and international consultants have surveyed the region, and have said that the planned project has a very strong base in terms of stability and that the railway bridge would resist winds over 250kmh or an earthquake of magnitude 8 on the Richter scale.
"Three massive workshops for undertaking fabrication of steel structure have been commissioned at Srinagar end of the bridge and one at Katra end of the bridge," Gupta said.
"For launching purpose, arrangements in the form of pylons with cable cranes spanning the entire gorge have been completed successfully."
"The cable crane assembly including pylons at span of 915 meters is the longest in the world. For the first time a Railways viaduct was launched on curve of 2.74 degree," he added.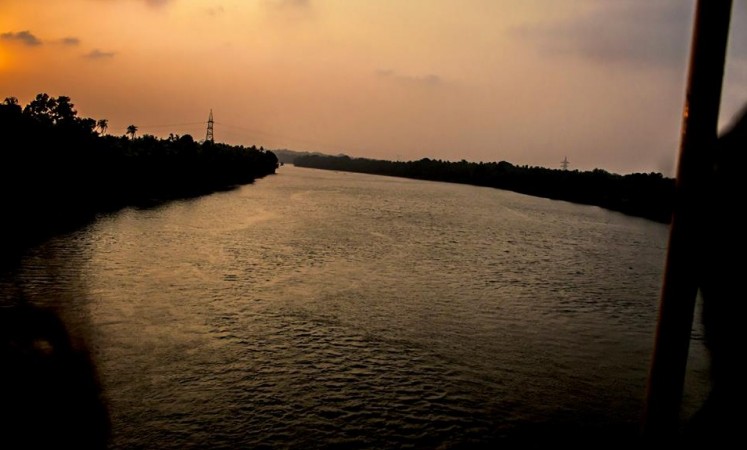 Meanwhile, over 1,200 workers and 300 engineers have been deployed and are working round the clock to match the project's completion with the proposed year, 2019.
Three big tunnels of various lengths – T2 (5.9 km), T3 (9.369 km) and T14 (13 km), are also being constructed by the Indian Railways on the other end of Chenab.