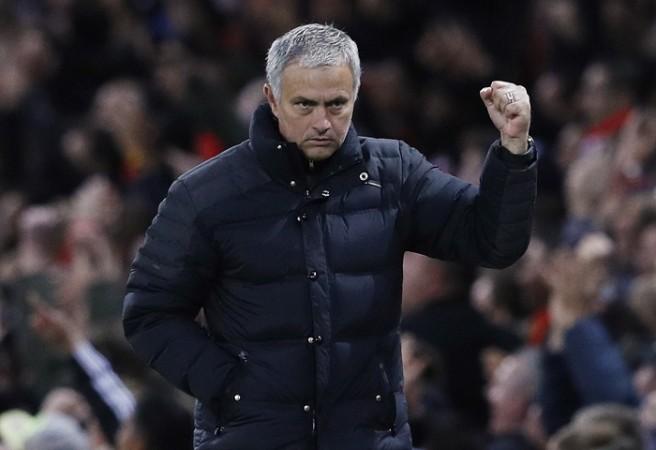 Jose Mourinho returning with a Premier League rival to face off against Chelsea is one of the nightmare scenarios the Blues fans would have thought of when the Portuguese was having the time of his life at Stamford Bridge, be that in his first spell or for much of his second. However, that nightmare scenario will turn into reality when Manchester United visit Chelsea on Sunday.
After Mourinho was sacked by Roman Abramovich after a torrid start last season, the possibility of that nightmare scenario came into the reckoning, particularly with Manchester United struggling so much under Louis Van Gaal.
When the inevitable came about, the Chelsea supporters would have found it difficult to see their beloved manager – there might be issues with the current crop of players and the management, but for the fans Mourinho remains the "Special One" – in the dugout of another Premier League team, and that too a team they have had many a battle with for the title.
While most would have made peace with the fact that Mourinho is now the Manchester United manager, those surreal, man-this-is-weird feelings will return when the Portuguese walks out of the tunnel and sits in the away team's dugout.
Mourinho is expected to be given a warm welcome by the Chelsea faithful on Sunday, and while the support from his old club's fans means a lot to him, the former Real Madrid and Inter Milan manager insisted all that matters is doing his job as the head coach of Manchester United.
"They gave me their love and they gave me their support," Mourinho said when asked about the atmosphere and greeting he expects. "That is the most important thing. If now I go there ... and they decide to have a different approach I will always respect them.
"But from me, you are not going to have, ever, a bad word about any one of my previous clubs. I keep always a very good feeling. It doesn't matter what is going to happen. But, it is my nature. It is my job. It is my new club. On Sunday I will go there to try and do my job."
Antonio Conte will also try and do his job and while he might feel like a bit of a third wheel in the Mourinho-Chelsea fans love-in, the Italian will know the importance of this match. This is Conte's chance to move on from the Mourinho II Chelsea era and make his own mark at the club.
After showing signs of improvement in the wins over Hull City and Leicester City, if Conte can out-tactic Mourinho, everyone in the Premier League will stand up and take notice.
Premier League schedule: Chelsea vs Manchester United.
Date: Sunday, October 23.
Time: 8.30pm IST, 4pm BST, 11am ET.
Venue: Stamford Bridge, London.
TV guide:
India: Star Sports Select HD1 and Star Sports 4. UK and Ireland: Sky Sports 1. Singapore: Eleven Plus. Malaysia: Astro SuperSport 3. Middle East, North Africa, Thailand, Indonesia, New Zealand, Philippines: Bein Sports Arabia 11 and Bein Sports 1 HD. USA: NBCSN and Telemundo. China: Guangdong Sports and CCTV. Canada: TSN1, TSN4 and TSN5. Australia: Optus Sport. Caribbean: Flow Sports. France: SFR Sport 1. Germany: DAZN. Scandinavia: Viasat.