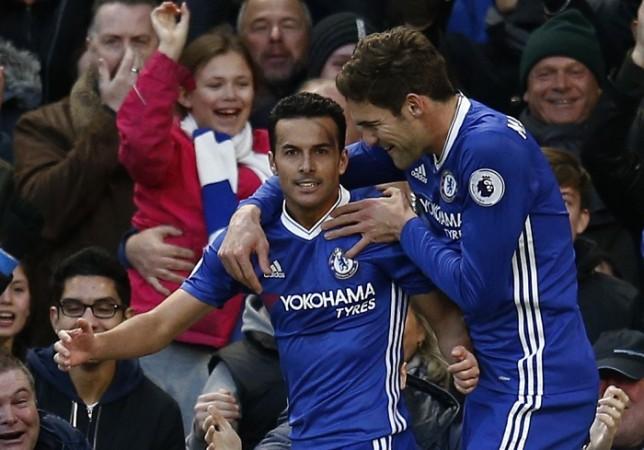 Antonio Conte was purring like a Cheshire cat after seeing his Chelsea side dispatch Bournemouth in their Boxing Day match at Stamford Bridge on Monday. The win meant the Blues have now won 12 Premier League matches in a row, while also firming their grip at the top of the table.
A brace from Pedro and a goal from Eden Hazard sealed a 3-0 win for the league leaders and the three points would have tasted a lot sweeter because it was gained in the absences of N'Gole Kante, their main man in midfield, and Diego Costa, their top scorer.
Both the key players were suspended, but Chelsea still found a way to see off the challenge of Bournemouth.
"We sent a good message, in general," Conte said. "A lot of people waited for us, without two really important players, to lose points, but it didn't happen. I can count on all my players in the squad.
"From these 12 games we took 36 points. Our position is fantastic now. The record is not important if at the end you don't reach something important in your championship, but me with my players to have this record, we are proud. Now we want to continue until the end."
While the forward line worked well even in the absence of Costa, what will worry their title rivals is the fact that the defence looks near-impregnable. No matter who plays up front, what the opponents need to figure out is how to breach the Chelsea defence, which just seems to be getting better and better.
"This game was very tough," Conte added. "I'm pleased because it isn't easy to win 12 in a row. The players deserved this. They are showing me great focus, concentration, attitude and behaviour."
Chelsea currently hold a seven-point lead at the top after Manchester City beat Hull City in the later game. Liverpool can cut the gap at the top to six points if they beat Stoke City, but the way Chelsea are playing at the moment, even those six points seem like a massive gap to cut.