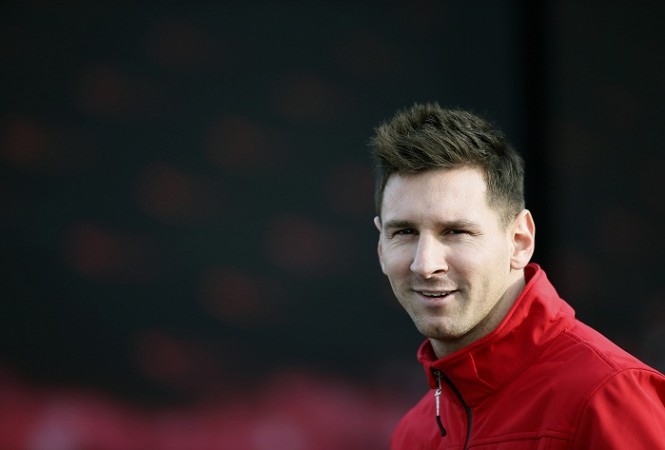 Chelsea midfielder Cesc Fabregas has reportedly backed his side to sign Barcelona superstar Lionel Messi even though it is unlikely that the Argentine will leave the Catalan club in the near future.
Earlier there were reports of Barcelona rejecting a whopping €150m (£118m) bid from Chelsea for the Argentine last summer, but the Express claims that the Blues are mustering another massive bid following rumours of Messi being a touch unhappy at the Nou Camp this season.
Although the 27-year-old Argentine's mammoth £200 million buy-out clause will pose to be a bit of a problem, it is believed that Chelsea's kit manufacturers Adidas could help the Blues land Messi.
And Fabregas says that he would be delighted to see his former teammate, who has scored a total of 377 goals from 447 appearances in all competitions for Barcelona, join the Blues if the record breaking deal does eventually go through
"I wish! Why not? I'd love that to happen," the former Arsenal captain told the Daily Express. "I'd be all for it."
Although the 27-year-old Spaniard admits that Messi deserves to end his playing career at the Nou Camp considering his contributions to the club, he says that he would really relish a chance to again play alongside him.
"As a Barca man, I believe that Messi deserves to retire at Barca for all that he has given the club. He is a legend that has changed Barca history," added Fabregas.
"But, as his team-mate and friend, without doubt I'd love to have Leo by my side. This season Barca are Messi and ten others. Messi has saved his team on many occasions."
Meanwhile, Fabregas feels that Jose Mourinho would be easily able to coach Barcelona if he ever decides to take the job.
Earlier there were rumours of former Barcelona Chairman Joan Laporta promising to bring Mourinho to the New Camp if he got re-elected again in 2016.
Although many believe that the Portuguese's coaching style would not make him a success at Barcelona, Fabregas feels otherwise.
"I'd say that Barcelona have a style that he has already experienced and understands perfectly," Fabregas told Goal.
"Chelsea play a very similar game: we want to be the protagonists, have possession and look to score. We may have a different system, but the philosophy is similar."