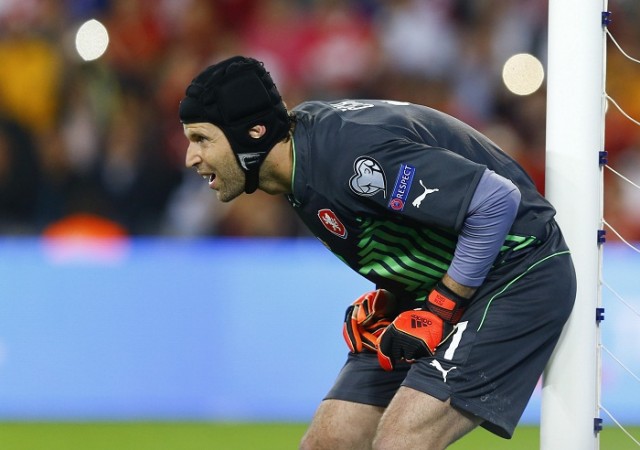 After a trophyless 2013/14 campaign, Chelsea have been very impressive this season, securing a double in the form of the English Premier League title and the Capital One Cup.
Their success has been mainly due to the additions of striker Diego Costa and midfielder Cesc Fabregas last summer, as the duo has been very impressive for Chelsea this season.
Although the Blues now have a pretty strong and well-balanced squad, they are again expected to invest on some new players this summer.
However, since Chelsea are now strictly following UEFA's Financial Fair Play regulations, they are also expected to sell some of their players to balance the books this summer.
Goalkeeper Petr Cech is the one player that is most certain to leave Stamford Bridge at the end of the season, as the 33-year-old has made it clear that he will not be spending another season at Chelsea as Thibaut Courtois' understudy.
The Czech Republic International, who has already received permission from Chelsea to hold talks with other clubs, has been heavily linked with a move to Arsenal.
According to a latest report in the Daily Mail, the Gunners have already opened talks with the Blues over a £10 million move for the experienced goalkeeper.
It is believed that Cech is open to a transfer to the Emirates as he and his family are already settled in London and he would prefer to stay in the English capital.
If somehow his move to Arsenal does not materialise this summer, then he is also interested in joining Manchester United or Paris Saint-Germain, according to Cech's agent Victor Kolar.
"Arsenal, Manchester United or PSG are all top clubs and Petr would like to join one of them, definitely," said Kolar, according to the Daily Mail.
Although Chelsea boss Jose Mourinho will not want to sell Cech to an English Premier League rival, Kolar claims that Blues owner Roman Abramovich will have the final say on the 33-year-old's future.
"Petr expects that Roman Abramovich, not Jose Mourinho, will decide about his future, based on their mutual agreement from last year," he added.
Chelsea, meanwhile, are also looking to offload Oscar and Juan Cuadrado this summer so that they can fund a move for Liverpool's wantaway winger Raheem Sterling, according to the Daily Star.
The 20-year-old striker is expected to leave Anfield this summer, with reports suggesting he is set to submit a formal request.
Interest in Sterling, who has managed to emerge as a key player at Liverpool, is understood to be very high, with the likes of Real Madrid, Arsenal and Manchester City all looking to secure the winger's signature this summer.
Due to this reason, the Blues are looking to sell Oscar and Cuadrado, so that they will can compete with the above-mentioned clubs for Sterling's signature this summer.
Although Mourinho has stated that Oscar, who has scored six goals and made eight assists in the Premier League this season, remains in his plans for next season, it is believed that the Portuguese will not hesitate to part with the Brazilian if some club comes with the right offer.
Cuadrado, on the other hand, will also reportedly be sold this summer despite just completing a £26 million move from Fiorentina in January.
The Colombian has failed to become a regular starter for Chelsea, making only three starts for the club so far, and he is believed to be struggling to cope with Mourinho's demands in training.
Elsewhere, AS Monaco have offered their striker Radamel Falcao to Chelsea on loan for the whole of next season, according to the Daily Mail.
The Colombian, who joined Manchester United on a season-long loan for a fee of £6 million last summer, has proved to be a big flop, managing only four goals in the Premier League this season.
As a result United are not very keen on taking up the option to sign the striker permanently for a fee of £43.1 million.
Earlier, there were speculations that United would be forced to sign the 29-year-old striker if they wanted to keep David De Gea at Old Trafford, due to both players having the same agent in Jorge Mendes.
However, now with De Gea expected to leave the club for Real Madrid, Manchester United will certainly not be willing to sign Falcao permanently.
As a result, Monaco, who are understood to be struggling to pay Falcao's high wages, are reportedly looking to send the striker on another loan spell, this time to Chelsea.
Chelsea are themselves looking for a new striker to replace the ageing Didier Drogba, but it is not clear whether they would be interested in signing Falcao.
Although the loan spell would not cost them much in transfer fees, they will still have to pay a substantial amount of the player's exorbitant wages, which is believed to be in the region of £265,000-a-week.
However, Falcao's agent Mendes, who is also the representative of Mourinho, may be able to convince Chelsea to take the striker on loan next season.