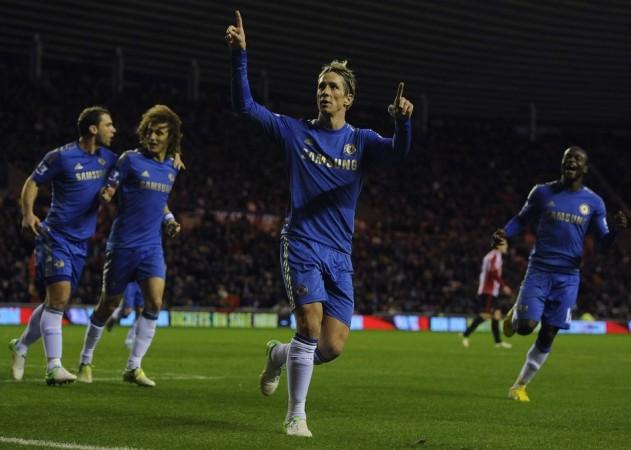 Chelsea striker Fernando Torres has underlined that he and new signing Samuel Eto'o are friends. Eto'o's arrival at Stamford Bridge has intensified the competition for places at the club, with Torres' role as main striker now under threat. Demba Ba is also still in the Chelsea's squad, seemingly relegated to third choice.
"There is now more competition up front but Demba, Samuel and me are not enemies, we are friends," Torres is quoted in the London Evening Standard.
"We are team-mates and are fighting for the same targets," he continued. "I think it's really good for the team."
The Spain international is an admirer of his new teammate and is keen to dispel any rumours that Eto'o's arrival could prompt his departure.
"Eto'o is one of the best strikers I have ever seen," Torres explained. "I played against him in Spain many times and you can see the record he had there with Real Mallorca and Barcelona, as well as in Inter."
"I am sure he is going to really enjoy this period of his career with Chelsea," said the Spaniard. "He is training really well, I wish him all the best and will help him in every way that I can."
In terms of objectives for the season, the former Liverpool player believes Chelsea have the squad to compete for trophies on both domestic and European fronts.
"To win everything," he said, in response to what he considers the goals for this campaign. "That can be realistic because we have a great squad. We have to think positive."
"Having players who can regain the ball and be really quick is one of the big qualities we have this season in our squad," he added. "We have those type of players up front and on the wings."
Torres underlines that at present he is happy at the club. However, he also states that there could arise a situation in which his current position changes.
"In the beginning it is always like this, everyone wants to show [what they can do] and prove that they're ready to play," he said. "We will see during the season how things are going but as of today everything is good."