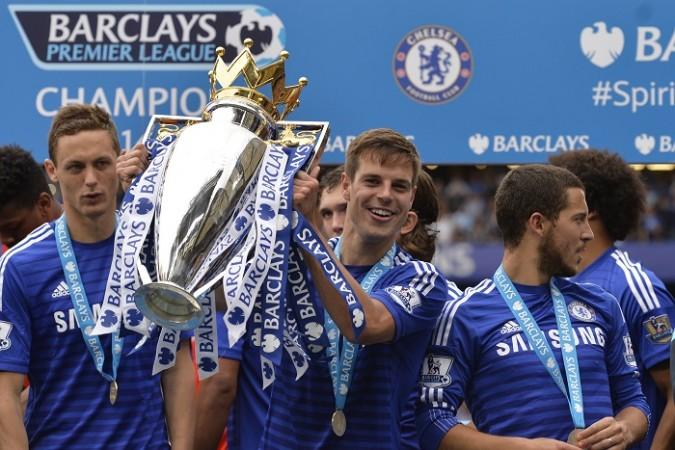 Chelsea have lined up potential replacements for Filipe Luis in the form of Augsburg defender Abdul Baba Rahman and Galatasaray left-back Alex Telles.
Brazilian left-back Luis completed his move back to Atletico Madrid last night after a not-so-memorable campaign with Jose Mourinho's side. Luis only clocked up 15 appearances in the Premier League last season, and he was mostly used as a backup for Cesar Azpilicueta in the left-fullback position.
Having said that, the 29-year-old Luis clinched the Premier league title in his debut season. And he is now back to the club that has made him the player he is, and also landed him the laurels of a La Liga title and a Europa League title – Atletico Madrid.
The focus now shifts to left-backs in the current Chelsea squad. While Azpilicueta is expected to hold on to his position, come the 2015-16 Premier League season, the Blues also need a back-up, if by chance the Spaniard isn't available through injury.
In that regard, Rahman and Telles could come to the rescue.
Reports have emerged that the duo have been zeroed on in by the Premier League champions and one of them is set to make a move to Stamford Bridge.
Ghana left-back Rahman is reportedly set to cost the Blues £15million, as the German club Augsburg have reportedly attached that pricetag on the 21-year-old.
With a total of 51 appearances in the Bundesliga, Rahman is a highly-rated fullback in the German top tier.
Telles, meanwhile, would reportedly cost around £8million, and the Brazilian left-back, who can also play as a winger, holds an Italian passport as well, which means there should not be any work permit problems.
The 22-year-old moved to the Turkish giants in January 2014, and he has made 37 Turkish League appearances so far, as well as seven Champions League appearances.
The move for either of them is expected to be finalised prior to the start of the Premier League season on 8 August.
Meanwhile, Chelsea are also going all out for Everton youngster John Stones.
Although the 21-year-old defender might not be a like-for-like replacement for the Brazilian Luis, it is expected that the presence of Stones will further bolster the Stamford Bridge defence, which boasts of names like John Terry, Branislav Ivanovic, Azpilicueta, and Gary Cahill, among others.
Stones is mainly deployed as a centre-back, but the Barnsley youngster also has the capability to play as a right-back.
The former Everton and Manchester City defensive rock Sylvain Distin feels that Stones can fit in well with the Chelsea side, if the youngster makes the move.
"It's not surprising a big club has come in for him. It is a compliment and if he carries on the way he has started and keeps working, he'll end up at a big club, that's for sure," Distin told Sky Sports.
"He's young, English, full of qualities and a good guy as well."
The relation between Mourinho and Everton manager Roberto Martinez has turned sour this summer over the Premier League champions' continued interest for the Toffees defender. The Merseyside outfit have persisted that Stones is not for sale, and they have even rejected a £20million bid for the youngster from Mourinho's side.
However, the London outfit is not giving up the chase for the highly-rated defender, as according to ESPN, the champions are coming up with a second bid worth £26m to lure the player away from Goodison Park.
"We made a bid because we like the player, we don't make bids for players we don't like -- but I respect Everton. It's up to them -- everything is in their hands," Mourinho said earlier this month.
"This is a problem between John Stones and Everton. When the transfer window is open, every club and player is open to bids. Bids come for our players and we make bids for other players. The process can be so simple."
Stones was one of the more established defenders for Everton last season, as he made a total of 28 appearances in all competitions, and even scored a goal.