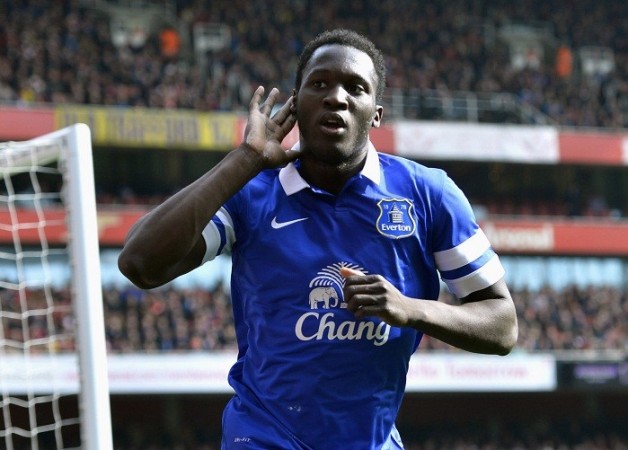 Tottenham chairman Daniel Levy is already making plans for next season, with Chelsea striker Romelu Lukaku reportedly in talks with the North London club over a summer move.
Lukaku is having a good season on loan with Everton at the moment, with the Toffees keen to make the move permanent if they can agree a transfer fee with Chelsea.
Jose Mourinho has his sights on bigger fish in the mould of Diego Costa, Edinson Cavani or Radamel Falcao as his primary striker from next season, and with Lukaku not exactly willing to play second fiddle, it does look like he might move on from Stamford Bridge at the end of the season.
Chelsea are reportedly willing to sell the Belgian international for a fee of about £25 million, which Everton will find difficult to match, unless, of course they make the Champions League.
Spurs, though, are willing to spend that amount of cash on Lukaku, with the 20-year-old's agent claiming he has already held talks with Levy over a possible summer transfer.
"I'm looking for a club for Romelu," Lukaku's agent Christophe Henrotay told Belgian newspaper Het Nieuwsblad. "And yes, I've talked to Daniel Levy once, but that doesn't mean Romelu will definitely join Spurs. That's not a talking point at this moment."
Henrotay also believes Chelsea's asking price will limit the number of clubs which can take a punt on the striker, while hinting that an Everton move might hinge on the Merseyside club's ambitions.
"There aren't 20 teams that can afford to buy Romelu," he added. "He won't go from Everton to, let's say, Swansea.
"There's also a difference between Everton that plays against relegation and an Everton that fights for European football."
While Lukaku still has plenty of aspects to improve in his game, at 20, the Belgian is still one of the better strikers in the Premier League. And with age very much on his side, he can only improve.
Lukaku is also a boyhood Chelsea fan, and Mourinho should definitely consider keeping the player at Stamford Bridge for the foreseeable future.
If he does not remain in Mourinho's plans for next season, then another loan move might be a better option from Chelsea's point of view; because Lukaku definitely has the potential to become a great striker, and will definitely not be short of suitors, should he indeed become available in the summer.