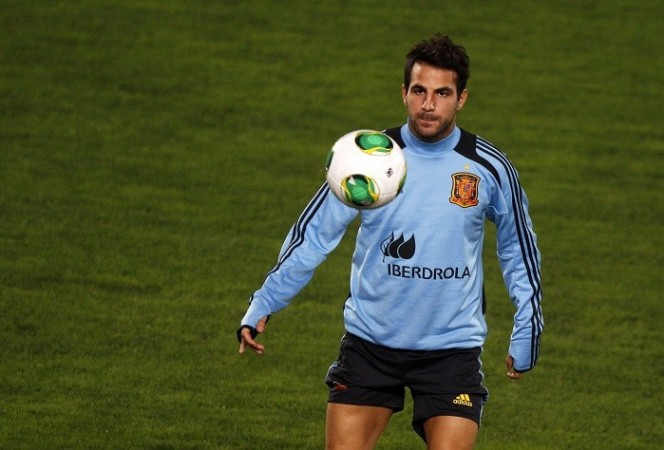 Once Arsenal chose not to use their re-sign clause to bring back Fabregas from Barcelona, Chelsea quickly jumped to the front of the queue for the midfielder, despite the likes of Liverpool, Manchester City and Manchester United all showing an interest.
However, there were still doubts over a possible move for Fabregas from Chelsea, considering the fact that the player and Mourinho had exchanged a few heated words in the past during their Barcelona and Real Madrid days.
But, according to Fabregas, Mourinho's willingness to put family obligations to the back burner and fly all the way to Barcelona in a bid to convince the midfielder to move to West London, tipped the scales in Chelsea's favour.
"When I knew Chelsea wanted to buy me, I studied the situation well and talked things over with my family," Fabregas told Chelsea's official website in his first interview since signing for the club. "But then I spoke to the boss, on the day Jose came to see me.
"I remember it was a Sunday afternoon, and he flew out, missing his son's final game of the season.
"For him to do that was to make a great effort, to tell me how much he wanted me to sign for Chelsea. That gave me a real lift."
Mourinho could have possibly made the best signing of the season, bringing in a player who lit up the Premier League during his stint with Arsenal, and someone still capable of setting those pulses racing with some exciting football, despite worries of his powers waning a little bit over the past couple of seasons.
Fabregas admitted he is looking forward to donning the blue of Chelsea and making an immediate impact. "Everything is really good," said the 27-year-old, who joined up with his new teammates in their preseason trip to Austria. "After the holiday I was getting excited to start training and playing in preseason.
"Now I'm here everyone has really welcomed me, I'm feeling great within the team and I'm happy. I knew for sure I'm going to be happy in London because I love it. For me, it is the best city in the world."
Mourinho is known for his winning mentality, and building a well-drilled unit, and Fabregas said he is looking forward to working in that environment.
"Jose's teams are always difficult to beat and always difficult to play against," he said. "Tactically they are very well-composed and they have discipline. He gets the best out of his players."
Yet again reiterating the role that the Portuguese played in convincing him to sign for Chelsea, Fabregas is now aiming at winning every single title available with his new club.
"When Jose came to see me, he made me believe that he wanted me in a very good way," Fabregas added. "When we spoke together, I became sure it was the best option for me.
"Now I want to win absolutely everything."