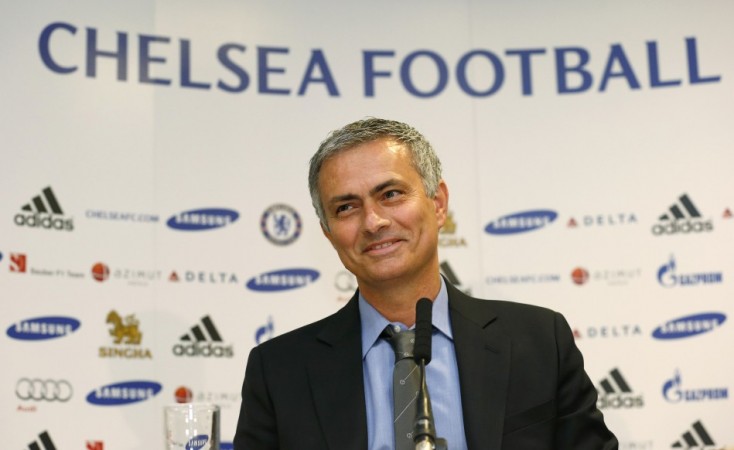 Chelsea manager Jose Mourinho has reiterated his desire to sign Manchester United striker Wayne Rooney. Chelsea have recently been linked with Anzhi Makhachkala striker Samuel Eto'o, as second choice if they cannot sign Rooney. Mourinho, however, echoing comments made while on the Pre-Season tour of Asia, says there is only one player Chelsea is after.
"[Eto'o] is a player with a big history in European football, but as I was saying in Asia we are trying to sign one player and we will wait to see what will happen before the transfer window closes," Mourinho was quoted as saying on Goal.com.
The one player in question is Wayne Rooney. Chelsea have already made two unsuccessful bids for the player, the second of which is believed to be in the region of £25 million.
"I'm just a Chelsea manager, as every one of us [managers] is always looking to strengthen the squad," he continued. "We all say no [when discussing transfer targets] but we lie, until the last day of the market we are all waiting for something to happen, even when we say we are very happy with our squad we lie because we always want to make it better."
The manager was also asked about the future of Brazilian defender David Luiz, who is rumored to be a transfer target for Barcelona.
"David is one of these players that the club made a huge investment for," Mourinho said adding, "he signed a new contract last year, he was very happy to do it, so we want to keep him and we understand that a big club like Barcelona want the best, and want to get one of the best central defenders in the world, but there is no chance David is leaving."
The former Real Madrid and Inter Milan coach also had a message for Chelsea fans upon his return to English football.
"I think I'm better than ever, because of my experience," he said. "I want to be seen like everybody else, but somebody who will give his all for his club."
"I want to say to everybody around this country at every stadium that I am one of them," he exclaimed. "I love this football country and I want to give joy to everybody."