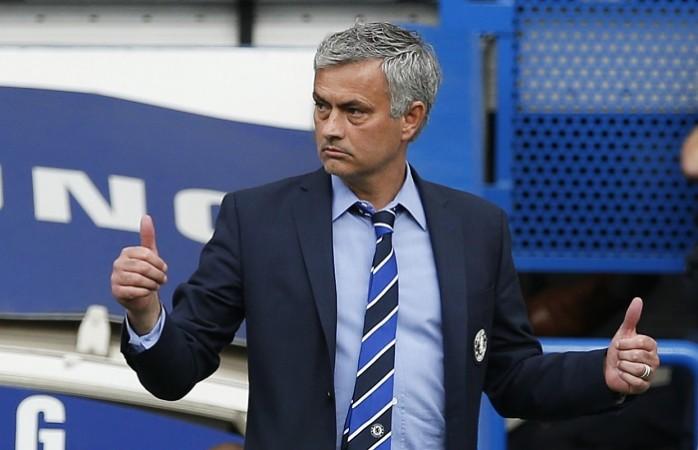 Chelsea boss Jose Mourinho has said he is not expecting to bring in any star player this summer, although he said the Blues will be signing a couple of squad players when the transfer window opens on 1 July.
After a successful campaign this season that saw the Blues win the Premier League title and the Capital One Cup, the West London outfit was again expected to strengthen the squad this summer.
But the Portuguese, who has already completed the signing of Brazilian wonderkid Nathan from Atletico Paranaense for a reported €6.2 million, insists that he is very happy with his current set of players and will not be make any major signings this summer.
"Next season will be even better than this season and without big investments, because we don't want to do that because we are happy with the players," Mourinho told a press conference in Bangkok ahead of his side's friendly game on Saturday against Thailand All Star team, according to Sky Sports.
"Our group is top. The qualities are good. The most important thing in the market for us is not to lose players, I want to keep my players."
However, he sayid he may be signing two, three squad players to improve the team.
"Part of that when I say two, three players is to improve a little bit the squad. I am not saying the team because how can I find a better striker that Diego Costa, how can I find a better midfield player than (Nemanja) Matic, how can I find a better right-back than (Branislav) Ivanovic?"
Meanwhile, Chelsea captain John Terry has expressed his desire to end his playing career at Stamford Bridge.
"I don't want to play for another club. I've been at Chelsea now since I was 14 which is quite a long time and I'm hoping to finish my career at Chelsea," he told Sky Sports.
"I have had a good season last year but as the manager said that season is forgotten now and we move on to the next season. It's down to me to keep performing and keep earning my contracts and staying at the top of my game."
"Chelsea is my family. And I'd love to retire and finish my career at Chelsea," John Terry said.