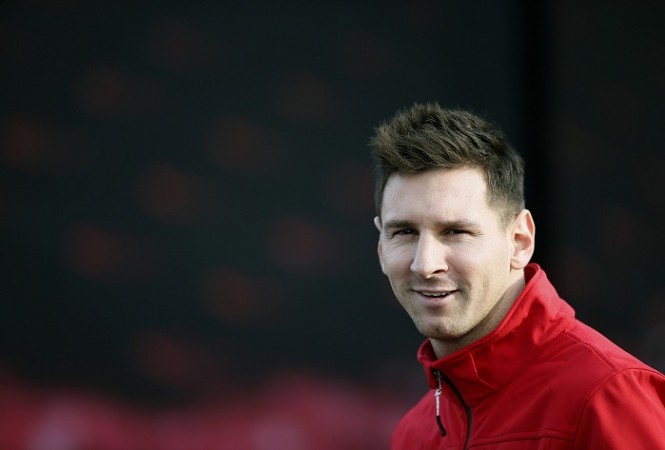 Lionel Messi to the English Premier League rumours just go on and on with Chelsea reportedly given more hope of acquiring the Barcelona superstar's signature thanks to a pay issue, player problem, friendship and kit manufacturer (take you pick).
Messi recently created waves by admitting a move out of Barcelona could not be ruled out, even though he did also stress his aim is to end his career with the La Liga giants.
While the Argentine wonder has gone about breaking goalscoring records left, right and centre in the past few days – he became the top scorer in the La Liga last weekend, before doing the same in the Champions League in midweek -- talks over a possible transfer away from Barcelona have also not quelled.
And the latest ones suggest Chelsea could indeed pull off what would be one of the most amazing transfer coups of all time.
Adidas, Chelsea's kit sponsor and the brand that Messi endorses, are ready to help Chelsea out by injecting some funds into the West London club in order to push through a £200 million move, according to the Daily Express, who cite reports in Spain.
Messi currently wears the Nike shirts of Barcelona and Adidas want their man to move to Chelsea so that the Argentine can be seen wearing their brand even while playing for his club on the pitch.
The kit manufacturers getting involved in transfers in order to get their main men on board with them is a transfer strategy that has been mentioned time and again.
Messi is also reportedly unhappy with the fact that his great rival Cristiano Ronaldo earns more wages than him, and is looking at Barcelona to increase his salary.
Also working in Chelsea's favour, though, is Cesc Fabregas, who has reportedly spoken to Messi about switching to the English Premier League, and specifically Chelsea.
Messi was close to signing for Arsenal when he was a kid at Barcelona, but the move did not materialise, and reports earlier this season also suggested the Argentina skipper had asked Fabregas about life in the Premier League and Arsenal.
However, there is absolutely no chance of Arsenal being able to stump up £200 million or anywhere close to that figure to sign Messi, leaving the likes of Chelsea, Manchester City and Manchester United as the most likely destinations.
Manchester City manager Manuel Pellegrini recently ruled out a move, while Bayern Munich, who have Messi's former manager in Pep Guardiola, also played down the chances of a transfer.
With Manchester United reportedly concentrating on bringing one of Ronaldo or Gareth Bale, Chelsea are thought to be the most likely destination for Messi, if he were to ever make a move out of Barcelona, which, it must be stressed, is improbable, and then some.
Chelsea will also struggle to create funds worth £200 million, considering they are doing their best to adhere to the Financial Fairplay Regulations.
According to the report, Messi is also not too happy with the press being given to Neymar, with suggestions being made that the news trickling out about the player's possible discontent is a strategy to get an even more lucrative deal from Barcelona.