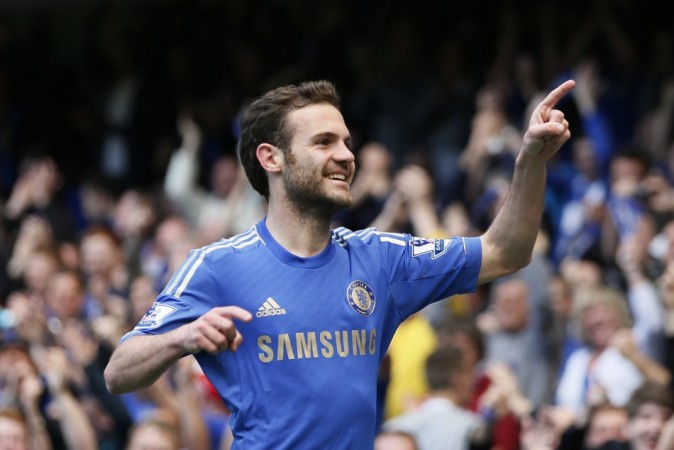 Amid rumours that he might move to Spanish clubs - Real Madrid or Barcelona - this summer, Chelsea midfielder Juan Mata cleared the reports of his transfer saying that he is looking forward to have good time at Stamford Bridge.
"I don't know where that came from. The last time I spoke with the club they told me I was a very important player to them and transmitted confidence in me. I'm sure Mourinho will want to see everyone first and then decide what he wants to do," Mata told the Mirror, clarifying the reports of his transfer.
"I only have good words for Real Madrid. I was there for four years and they brought me up, both as a player and a person. I have many friends there and I'm very grateful to the club. But I've spent two great years in London and the only thing I'm thinking about now is continuing to enjoy this league and this city that I love."
The 25-year-old Spanish midfielder also played down reports that he had a clash with the new coach Jose Mourinho.
"You have to know people first before you can evaluate them. After the holidays and after I've rested I'll meet the new boss and I'm sure things will go well," he told The Mirror.
Meanwhile, Chelsea's target Edinson Cavani has demanded talks with Napoli president Aurelio De Laurentiis as he wants to know his future in the club following all the rumours around him while on international duty, representing his country Uruguay in the Confederations Cup.
"I love Naples. It's my town and my heart is there. But when I was here in Brazil I've heard untrue rumours and things about me. For this reason, now I want to talk as soon as possible with president De Laurentiis. We must clear ourselves. I'll talk with him, as it's done between men, really soon," the 26-year-old Uruguay striker told the Daily Star.
Cavani, who has a £54m release clause with Napoli under the current contract, has been linked to big clubs like Chelsea, Manchester City and Real Madrid.
Meanwhile, Chelsea has signed a five-year contract with Bayer Leverkusen's attacker Andre Schurrle.
"I am so happy now I have signed and it is an honour for me to play for this club, with this team and for these great fans," Schurrle said. "I am really looking forward to it."