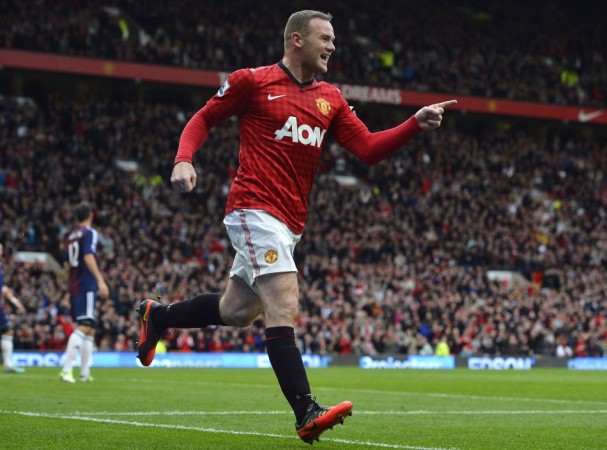 Amid speculations that Manchester United striker Wayne Rooney would move to Stamford Bridge, Chelsea manager Jose Mourinho has said that he is a fan of the England star footballer.
Manchester United manager David Moyes has said that Rooney is not on sale but Mourinho didn't rule out the possibility of bringing him to Stamford Bridge when asked if they could get him this summer.
"It's a tricky question because I cannot speak about it. But you know me and it's not my kind of character to speak with a bit of hypocrisy and I always say what I think. He is a player I like very much but I can say no more than that. Being fast and direct, I like that, but he's a Manchester United player," he told The Sun.
Interestingly, the 27-year-old England striker, who was on Manchester United's Far East tour, has been sent back home after sustaining a hamstring injury.
"It's disappointing. The day we left he just felt his hamstring tighten up right at the end of training and we thought there would be no problem.But after the long flight we decided we'd get him tested and scanned and have a look at things and there is just a small grade one injury there," Moyes told The Sun.
He didn't train yesterday and we thought it would be worth just seeing what it was and there was a very slight mark on his hamstring. We won't take any chances - there is no point in taking him any further round the world so we've sent him back and he'll get treatment."
However, Rooney made a contradictory statement on his Facebook page that it was not a serious injury, which could drive rumour mills crazy.
"Gutted to have picked up a niggling injury especially as training was going so well, heading back to Manchester to have it assessed fully but early indications are nothing to worry about," Rooney wrote on a social networking site.