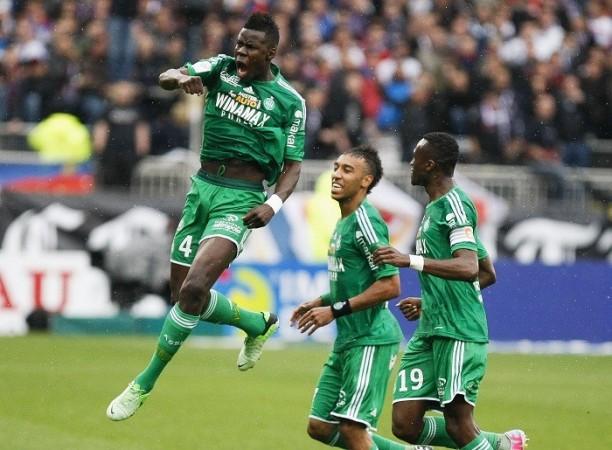 St. Etienne defender Kurt Zouma has claimed contact from the "Special One" Jose Mourinho with Chelsea reportedly keen on signing the highly-rated Frenchman.
Zouma has been linked with a move to Chelsea for a while now, with the likes of Manchester United also reportedly interested.
Chelsea look to have made the first move in sealing the 19-year-old's signature, with Zouma claiming he had received a phone call from Mourinho.
"A phone call from Mourinho? It is true, there was contact a month ago," Zouma told L'Equipe.
"At first I thought it was a joke. When a great man like Jose Mourinho contacts a small player like Kurt Zouma, that offers great pride.
"If I was told to join Chelsea, I would go immediately. It will be down to the coach, though, to make the call."
Zouma is not expected to leave St. Etienne in the January transfer window, but the defender revealed there was an understanding with the club to let him sign for a new club in the summer.
Italian giants Inter Milan is another club to have reportedly shown a lot of interest in the French U-21 international, and Zouma said he would make a decision based on his prospects of getting playing time right from the off.
"In Italy it is much more tactical. That helps you to improve a lot. In England it is much more physical," Zouma added.
"But I won't necessarily make a decision based on the league. It will depend on how much I will play, the coach and the group. I will take my time.
"I want a change. That is the agreement we have. I am playing my third season in Ligue 1 and it is the right time to go somewhere else.
"Going abroad will be make or break, but that is a risk worth taking."
Chelsea have already completed a £21 million move for midfielder Nemanja Matic from Benfica, and Mourinho is not expected to make anymore major signings during the January window.