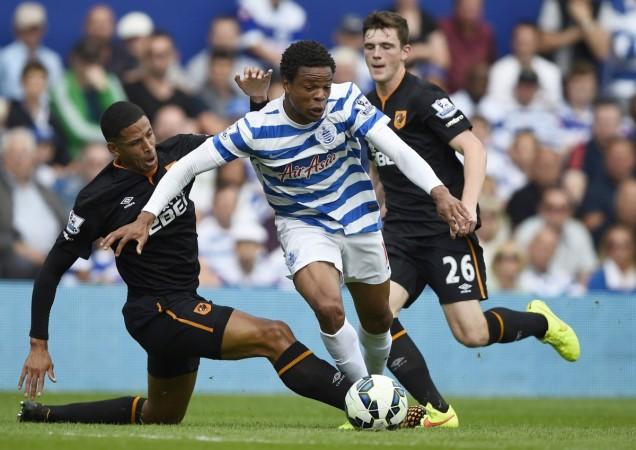 Queens Park Rangers Loic Remy is close to sealing a move to Chelsea following reports that the West London outfits have triggered the French striker's £10.5m release-clause.
QPR boss Harry Redknapp, who left out the Frenchman during his side's 1-0 victory against Sunderland, confirmed that the Hoops have received a last-minute bid for Remy.
"The deal looks like it has been done, so I had to make a change," Redknapp told BBC. "He was in the team. I just got a phone call about 12 o'clock to say it looks like he is going to be moving. He didn't refuse to play, but it's difficult to go out there to play and get your head around it."
It is understood that Chelsea are targeting Remy as a direct replacement for their striker Fernando Torres, who has agreed to move to AC Milan on a two-year loan deal.
Meanwhile, Arsenal have reportedly made an attempt to hijack Remy's move to Chelsea by also triggering the striker's £10.5m release clause, according to the Telegraph.
The Gunners last-minute move for the 27-year-old striker is reportedly strange considering they had a lot of time to sign the Frenchman, earlier, after it was revealed that Olivier Giroud would be out of action for the rest of the year following a serious injury.
However, it is believed that Arsenal have left it far too late and Remy will be joining Jose Mourinho's Blues even though he is likely to get more first team football at the Emirates.
Jamie Redknapp feels that Remy is making the wrong choice to move to Chelsea, insisting that the striker will not be getting much first team football at Stamford Bridge.
"Loic Remy is a player I've seen closely at QPR and I just think 'why would you go to Chelsea at the moment? Where are you going to play?' He's not," Jamie told Sky Sports.
"Could he play in the wide positions ahead of Eden Hazard and Andre Schurrle and people like that? Absolutely not – and he's certainly not going to play ahead of Diego Costa."
"So he's going there to play in the Capital One Cup and the odd Champions League game here and there. If Diego Costa is fit, this guy plays. He is the difference."
Earlier the 27-year-old striker, who was very impressive at Newcastle last season, scoring 14 goals in 26 Premier League appearances, was on the verge of sealing a move to Liverpool after the Reds had successfully triggered his release clause.
However, the Merseyside club pulled out of the deal at the last moment following reports that Remy had failed a medical.