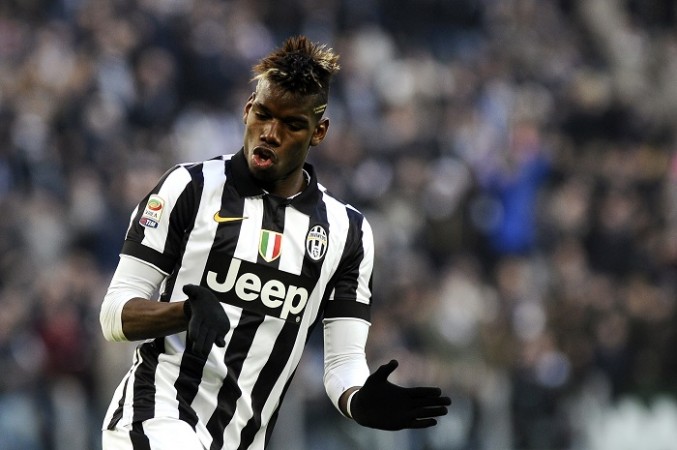 Juventus have reportedly warned Chelsea that they will need to break the British transfer record if they want to land their midfielder Paul Pogba this summer.
The 22-year-old has managed to establish himself as one of the best midfielders in the world since his switch to Juventus from Manchester United for a free transfer in the summer of 2012.
His excellent performances is one of the main reasons behind Juventus' terrific form in the Series A and the Champions League this season.
As a result, his future has been subject to a lot of speculation, with many top clubs believed to be interested in signing him this summer.
Chelsea, along with Manchester City, are believed to be leading the race to land him this summer, but according to the Daily Mirror, Juventus have warned the two Premier League clubs that they will only be able to sign the in-demand France midfielder if they are willing to break the British transfer record this summer.
This means that the two Premier League sides will have to pay more than the recording breaking £59.6 million that Manchester United paid to lure Angel Di Maria from Real Madrid last summer.
Apart from the huge transfer fee (believed to be in excess of £75 million) that Juventus are expecting for Pogba, Chelsea and City will also reportedly need to spend a lot of the Frenchman wages, with there being speculations of the midfielder looking for a salary in excess of £320,000-a-week.
With the above mentioned figures, the total investment for Pogba will easily be in excess of £158 million. So Manchester City and Chelsea will have to wait and ponder whether it is prudent to spend so much money on a single player even as talent as Pogba.
Meanwhile, Chelsea boss Jose Mourinho has revealed his side will be looking to make "a couple" more big-signings despite his side doing pretty well this season.
The Blues have been in an excellent form this season, with them winning the Capital One Cup and being right on the verge of clinching their first Premier League title in five years.
However, Chelsea were not that impressive in the Champions League as they were knocked out from the last sixteen of the competition by Paris Saint-Germain.
And Mourinho feels that his side need to make a couple of more signings to improve the depth of their squad.
"We need a couple of players to give more strength and depth to the squad," said the Portuguese, according to ESPN. "We want to keep the same number of players and have a more uniform group in terms of not quality but experience, to give us that little bit of extra in case we progress in the Champions League."