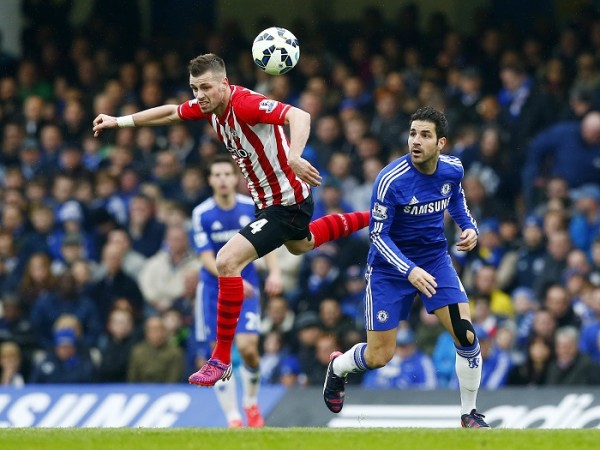 Chelsea are reportedly thinking of competing with Manchester United and Arsenal for the signature of Southampton duo Morgan Schneiderlin and Nathaniel Clyne this summer.
The Blues, despite having a pretty strong midfield and defence, reportedly scouted Schneiderlin and Clyne during the Saints' English Premier League defeat to Everton last weekend.
Both players have been in excellent form this season, helping Southampton stay in European conention in the Premier League, and due to this reason, Ronald Koeman will be reluctant to sell the pair.
However, Schneiderlin has already admitted he wants to leave the St. Mary's and join a club that can guarantee him Champions League football.
Clyne's Southampton future is also not secure as the right-back, who will be entering the final year of his contract in July, has not given any indications of signing a new deal with the Saints.
As a result, the Blues are looking to prise the duo away from Southampton this summer as manager Jose Mourinho looks to further reinforce his squad, according to the Guardian.
However, getting Schneiderlin and Clyne's signature next summer will not be very easy as the duo are reportedly being monitored by a number of clubs.
While fellow London sides Tottenham Hotspur and Arsenal are believed to be interested in landing the £27 million-rated Schneiderlin, Manchester United are understood to be keen on signing Clyne.
Meanwhile, Jose Mourinho does not expect his side to be that busy in the transfer market this summer, with the Chelsea manager saying he only sees a couple of signings being made.
"Everything starts with the squad we have, and the players we want to keep. And in that regard there is not a big space for new faces," said the Portuguese, according to the Guardian, when asked about the Blues plans in the summer transfer window.
"The team is good, the players are good, and I will try and be loyal to players. They deserve that loyalty for what they're giving this season."