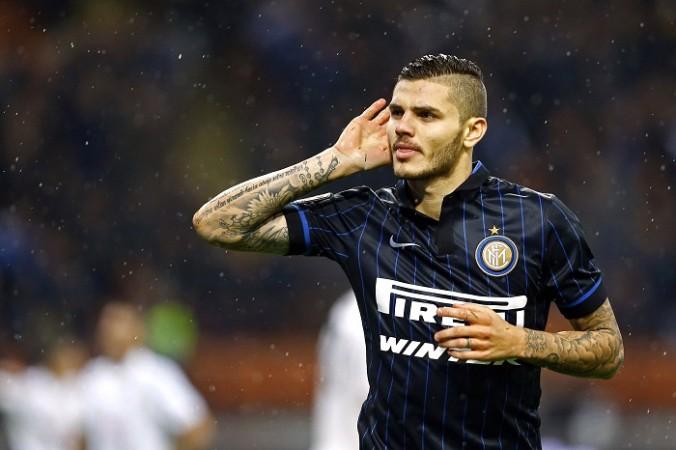 Chelsea are being tipped to land the "New Cristiano Ronaldo" Mauro Icardi from Inter Milan in the January transfer window.
The Blues, along with Liverpool, were heavily linked with a move of around £28 million for Icardi last summer, only for the forward to stay put.
However, according to the Daily Express, who cite reports in Italy, the move is back on again with new Inter Milan manager Robert Mancini willing to sell Icardi.
It will be surprising if Icardi is indeed allowed to leave by Inter Milan, as the 21-year-old has been one of the few bright spots of the Serie A side's drab season, scoring 10 goals in all competitions.
But the report says Mancini would consider selling Icardi, if the right offer were to come.
Chelsea and Liverpool are thought to be the frontrunners for the forward's signature, who has been tipped for great things by former coach Jesus Hernandez.
"If Icardi played in Spain or England, where he is likely to go, he would be a star," said Hernandez to La Gazzetta Dello Sport.
"He will become one. He has the talent to be the new Ronaldo. You'll see."
If Icardi hits anywhere near the heights of Ronaldo, then £28 million will seem like a bargain for Chelsea or Liverpool.
While the Blues have been scoring goals left, right and centre, it is Liverpool who have been struggling to find the back of the net this season.
Another poor performance from Liverpool on Sunday saw them crash 3-1 to Crystal Palace at Selhurst Park, leaving them 12th in the English Premier League.
While Chelsea probably have the bigger financial muscle, when it comes to needing a striker who knows where the back of the net is, Liverpool's need is definitely more dire.
However, Chelsea have shown a penchant over the past few seasons to sign young talented footballers, knowing well enough that even if they fail to make the grade at Stamford Bridge, they can still be sold at a profit.
Icardi, who could not quite fire in the Milan Derby on Sunday on Mancini's return, certainly has the talent to set the Premier League alight, and it remains to be seen if the young Argentine does indeed make his move to England in the January transfer window, or decides to at Inter at least until the end of the season.