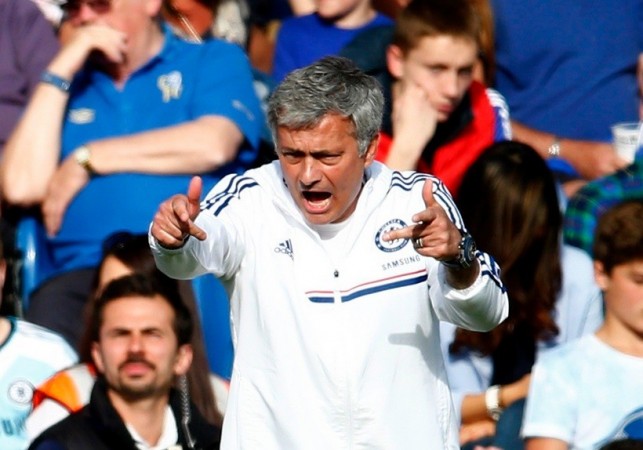 Chelsea are reportedly leading the race to sign Roma's in-demand defender Mehdi Benatia, who is also being pursued by other top clubs including Manchester United, Manchester City and Bayern Munich.
The Blues, who recently announced that they have reached an agreement with Atletico Madrid over the transfer of left-back Filipe Luis, are reportedly looking for a new centre-back, following the departure of David Luiz to French champions Paris St-Germain for a record fee.
Earlier, the Blues were interested in Porto defender Eliaquim Mangala but they were forced to look at other options after Manchester City reportedly outbid them for the Frenchman.
So now the Blues, who have already spent around £70 million on the transfers of Cesc Fabregas and Diego Costa, are reportedly looking to sign Benatia.
However, despite reports indicating that Chelsea are leading the race, they will certainly face some stiff competition from United, who are desperate to sign some defenders following the departures of Nemanja Vidic and Rio Ferdinand.
United's archrivals City are also reportedly interested in securing the signature of the 27-year-old defender, even though the transfer is highly unlikely considering the Citizens' restricted transfer budget, due to them breaching the Financial Fair Play rules.
Meanwhile, Chelsea are reportedly considering selling John Obi Mikel as he has become surplus to requirements, following Cesc Fabregas' arrival from Barcelona.
The 27-year-old midfielder, who arrived at Chelsea in 2006, did not make that many appearances for the Blues last season, with manager Jose Mourinho preferring the likes of Nemanja Matic, Ramires, David Luiz and Frank Lampard over him in midfield.
Despite the departures of Luiz and Lampard, Mikel, who helped Nigeria progress to the knockout stages of the 2014 World Cup, will probably be sold as the Blues still have too many players in central midfield.
Nevertheless, Mikel, who scored his first Premier League goal for Chelsea last season, insists that he is not threatened by the arrival of Fabregas.
"I don't have a problem with the signing of Cesc Fabregas," Mikel said. "We have played against each other a lot of times. We don't play in the same position anyway."