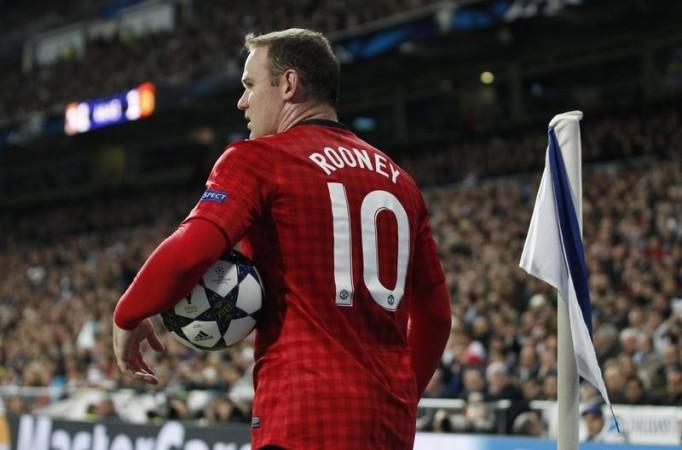 Manchester United have been maintaining that England striker Wayne Rooney is "not for sale" but it looks like his days at Old Trafford are numbered as his differences with the club have widened after David Moyes stated that they would need him in case Robin van Persie is injured.
The 27-year-old England striker, who still has two more years with Manchester United under his current contract, has been linked to Arsenal, Chelsea, Barcelona, Real Madrid and Paris Saint-Germain ever since former coach Sir Alex Ferguson claimed that he had requested to leave the club.
Now, Chelsea defender Ashley Cole has reportedly told his England team-mate, Wayne Rooney not to miss the opportunity to work with former Real Madrid coach Jose Mourinho.
"I jumped at the chance. He's a great manager. He's proved how good he is with the number of trophies he's won with different teams. He's great at motivating players and keeping you on your toes, keeping you doing what you should be doing," Cole told The Sun.
"For me, if there's a player who wants to come to Chelsea, it would be one thought in my mind - to come here and to be under a great manager. It's a pleasure to play under him."
Cole made the statement even as a few section of the media reported that Chelsea place a fresh bid for Rooney after Manchester United turned down an initial £24 million offer.
Rooney, who had made it clear that he would not warm the benches, must be disappointed with new coach David Moyes' statement that he would be needed in the team in case of an injury.
"Overall, my thought on Wayne is, if for any reasons we had an injury to Robin van Persie, we'll need him," Sky Sports quoted Moyes as saying.
"Wayne can play up on his own, he can play dropped in. It's going to be a time to see how I work with Wayne. Manchester United isn't about Wayne Rooney. Manchester United is about the team - the club. I won't allow Wayne Rooney to become more important than the football club and the football team, because that's the heart of it."