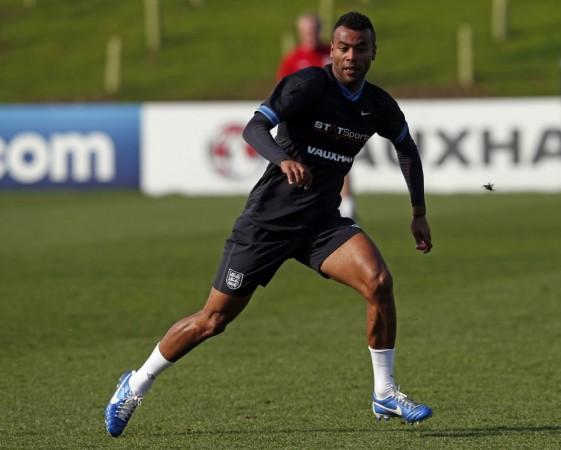 Chelsea defender Ashley Cole's eight year stint at Stamford Bridge seems to have come to an end as the former England international has confirmed he expects to leave the Blues when his contract expires this summer.
The 33-year-old left-back has not been able to break into the first team this season due to injuries as well as the excellent form of César Azpilicueta. Despite being a right-back, Chelsea manager Jose Mourinho has been using the Spaniard as a left-back to great effect.
After becoming second choice Cole, who recently announced his retirement from international football after being omitted from England's World Cup squad, looks keen to leave the club in search of brighter pastures.
"I am weighing up my options for playing next season with my agent and sadly it does not look like Chelsea will be one of them," Cole, who has made 338 appearances for the West London club, wrote on Twitter.
It is not clear whether Chelsea have refused to offer him a new contract or their terms and conditions do not meet his expectations.
Either way Cole, who joined the Blues from Arsenal for a fee of £5 million plus William Gallas, has all but confirmed he will be leaving Stamford Bridge this summer.
"Thank u Chelsea FC for making my 8 years there a pleasure to work all the staff and players, we've been through a lot, good and bad," added Cole on Twitter. "And of course the fans, how do I start, I can only say thank u for giving the boys confidence to win some amazing trophies ... And now I'll be looking for another journey in my life hope it can be like my others full of fun and of course WIN something."
Earlier in February, Mourinho had hinted Cole would be offered a new contract, while also alluding to the fact that Cole could move to the MLS and join former Arsenal teammate Thierry Henry at New York Red Bulls.
"I like the player, I trust the player, I want him to stay," Mourinho said. "The club is happy with that, so we don't have a problem but [his decision] is another story that I cannot control.
"It's another part of the story that doesn't depend on us. Yes, he has [a future here] but maybe Thierry has a better proposal in New York."
Chelsea's vice captain Frank Lampard's future is also uncertain with the midfielder's contract also set to expire this summer.