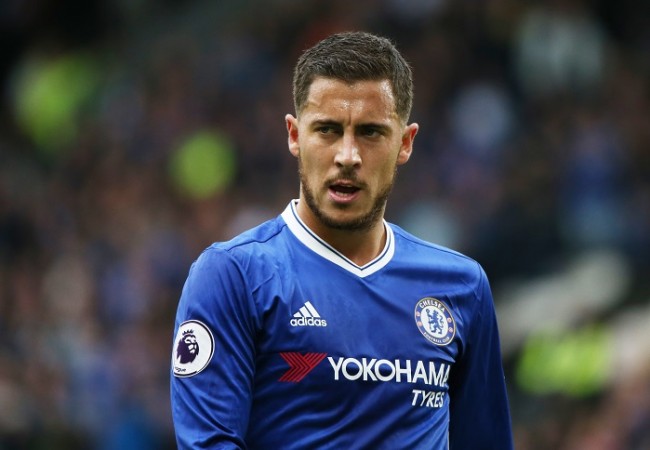 Chelsea are willing to offer their star playmaker Eden Hazard to Juventus in a bid to convince the Italian giants to sell their defender Leonardo Bonucci. So desperate is Antonio Conte to sign Bonucci that he is ready to let go of the forward who won the PFA Player of the year during their title run two seasons ago.
Hazard might have the penchant to blow hot and cold, but there is no denying his talent. When on song, he becomes nearly-unplayable, so it will be a major surprise if Chelsea decide to sell him, and that too not even for big money.
According to The Sun, Chelsea have offered Hazard and cash for Bonucci, with Juventus initially saying the defender is not for sale, at any cost.
The Italian champions are also not too keen to do the current deal, as Massimiliano Allegri, the manager, believes Hazard is not completely suited to his team's style of play.
There were transfer rumours that suggested Juventus would do a deal for Bonucci if Chelsea pay a record fee for a defender – over £50million – and add Cesc Fabregas as well.
Conte wants to add Hazard instead in order to reduce the cost of the transfer, even if Fabregas is the one who has found it difficult to get into the starting XI under the Italian this season.
Many would also argue that Hazard, even with his dip in form, is worth over £50m in today's crazy, inflated transfer market.
Fabregas, though, at 29, has struggled to establish himself under Conte, and it would make more sense if the former Arsenal and Barcelona midfielder was thrown in the deal that could bring Bonucci to the Premier League.
Bonucci knows all about playing under Conte, having done so with Juventus and Italy, so acclimatising to a new team will not take as long as it normally might.
With Pep Guardiola also a big fan of the 29-year-old centre-back, Manchester City were also linked with a move last summer, with Juventus reportedly rejecting an official offer.
So, convincing Juve to sell will not be easy, even if Conte looks determined to sign Bonucci.