Certain Chelsea fans are frustrated with the Premier League club not targeting the top football stars in this January transfer window 2018, unlike Arsenal, Manchester United and Man City.
Now with just 10-odd days remaining until the transfer market shuts again, Chelsea are facing a possible transfer ban from FIFA. It has been learnt that the world football governing body's Transfer Matching System (TMS) are investigating as many as 25 below-18 player signings made by Chelsea over the past few years.
This has been the reason Spanish league clubs like Real Madrid, Barcelona and Atletico Madrid have come under the firing line from FIFA over the years, and thus handed transfer embargoes.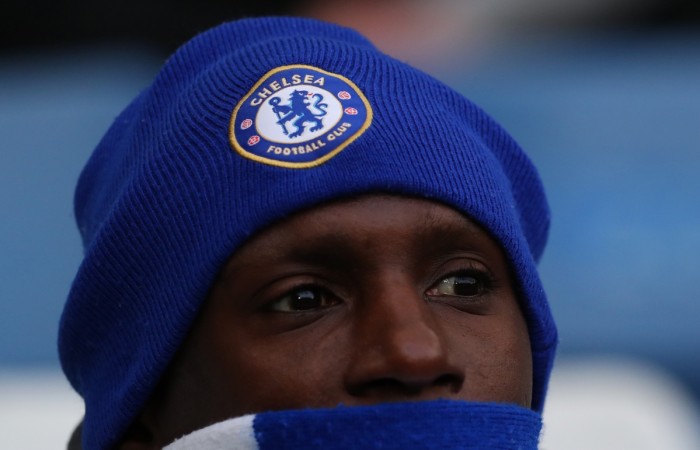 The rule states footballers below the age of 18 cannot be signed from abroad. An exception is possible only if the concerned players' parents have emigrated (to the country the buyer club belongs to) for personal reasons or the player/club (seller club and the player) is situated within 50 km of the (buyer club's) national border.
While it remains to be seen if the Roman Abrahimovic-owned football club indeed comes under fire from FIFA, surprising statements have emerged from the Chelsea FC fans. But why are they so keen on their club getting a transfer ban?
Chelsea transfer news
The Blues do need a striker at the moment and that remains the top-most priority. Spanish striker Alvaro Morata needs a back-up and Michy Batshuayi's future at the club is totally uncertain.
In these times, Chelsea manager Antonio Conte has turned his eye on another lanky striker -- a pillar of a targetman who definitely should be good with the headers. At first, the target remained West Ham's Andy Carroll...and now, the new target is ageing Stoke City forward Peter Crouch.
Even Peter would be surprised at that, we presume!
The Blues even targeted Tottenham striker Fernando Llorente but that has reportedly fizzled out, as has a possible move for Carroll, who picked up an ankle injury recently.
Peter Crouch, at the age of 36? Are you for serious, Chelsea FC?
We cannot help but finally see the reason why Chelsea fans deserve to be fuming at this point...
Chelsea in for Peter Crouch ? What a joke ...is that a progress or regress ? ...smh ...let FIFA Ban us for indiscipline already #CFC

— Rich Marrio ?? (@RichMarrioCeleb) January 18, 2018
If the board must know , Andy Carroll's injury didn't come naturally,we are behind it ( #cfc fans) Don't test us again with Peter crouch. Be warned!!! #cfc

— Ola Fola (@moslimfit) January 18, 2018
If Chelsea sign Peter Crouch then football will never, ever be topped again. My God.

— Liam Canning (@LiamPaulCanning) January 18, 2018
Come on Chelsea - make this Peter Crouch deal happen! Forget Alexis Sanchez, this is the deal we all want to see. #crouchforchelsea

— John Cross (@johncrossmirror) January 18, 2018
I was alive when Chelsea Football Club wanted to sign Peter Crouch.

— Ryan. ? (@Vintage_Utd) January 18, 2018
Also, in other not-so-sensational transfer gossips, Chelsea are looking at a double swoop of Roma striker Edin Dzeko and defender Emerson Palmieri.