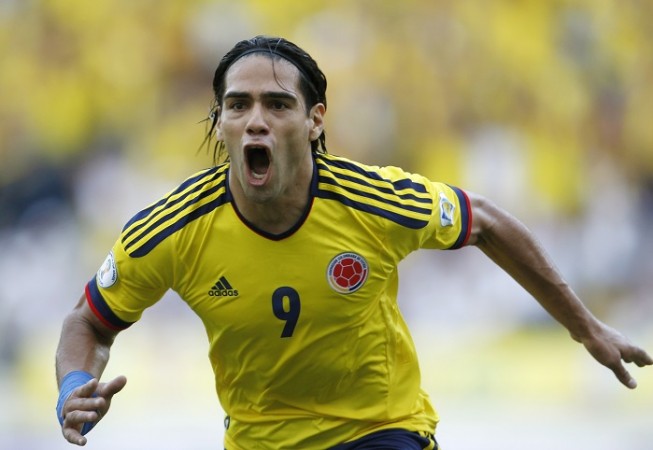 Chelsea have signed Colombian striker Radamel Falcao for a one-year loan from AS Monaco on Friday. Chelsea will have the option to make the deal permanent at the end of the upcoming season, if the star striker impresses.
Falcao spent the last season with Manchester United and managed to score only four goals in 29 games. He had the option of making his deal permanent with the Red Devils but his poor show at the Old Trafford compelled United boss Louis Van Gaal to let him go and look for a better option.
Falcao featured in the Copa America 2015 as well for national side Colombia, but failed to impress in the tournament. Colombia managed to sneak into the quarter-final of the tournament as one of the third best-placed teams in the group stages, but eventually were knocked out of the campaign by Argentina.
"I am very happy to be joining Chelsea and can't wait to start training and help with our aim of retaining the league title and being successful in Europe," Falcao said in an interview to the official website of the Chelsea Football Club after he completed his signing.
Falcao will get to play at Stamford Bridge with his former Atletico Madrid teammates Thibaut Courtois, Filipe Luis and Diego Costa. He will also get to play alongside his national teammate Juan Cuadrado in the upcoming season of the English Premier League.
Falcao made his Champions League debut against Chelsea while he was playing for FC Porto.
He scored a whopping 72 goals in two years for the club before joining Atletico Madrid in 2011.
He scored 70 goals for Atletico in two seasons. Later, he joined Monaco in 2013. He was one of the most fearsome strikers in Europe until he got injured, which stopped his flow.