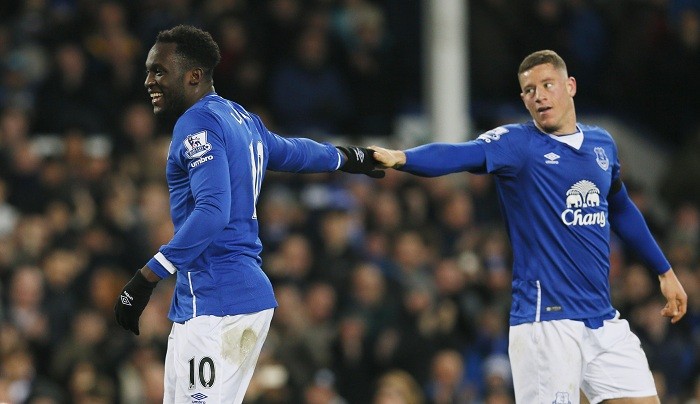 Chelsea owner Roman Abramovich has never been shy to take out his chequebook and spend money on transfers and it does not look like it's about to stop anytime soon. Chelsea look set to win the Premier League title this season and with the Champions League looming large next season, they will be looking to add more depth to their team and have identified another Everton star in Ross Barkley as a potential target.
Also read: Chelsea vs Manchester United highlights: Watch all the action as Kante sends Blues into FA Cup semifinals
Romelu Lukaku has been impressive at Everton and Chelsea have been really interested in re-signing him and after he said he would not be signing a new contract a move away looks imminent. The Belgian has made it clear that he wants Champions League football and Chelsea will have to pay around £65 million for him.
Barkley has also emerged as another potential target for Chelsea and the England international will have just 12 months left on his contract at the end of the season. With reports saying that Cesc Fàbregas is looking for a new club to get more playing time and with Nemanja Matic being reportedly offered to Barcelona, Chelsea will have a huge hole to fill in the midfield.
Barkley has been on Chelsea's radar for a while now and he has really taken his game to another level this season. The attacking midfielder was tipped for greatness ever since he broke into the Everton starting 11 and he too will be looking to take his career to the next level. Hence, a move to Chelsea would be perfect.
Barkley has scored four goals and has seven assists so far this season which is more than Fàbregas and has formed a really good partnership with Lukaku. Chelsea will need more depth in their squad for next season and are planning a £100 million bid to lure the two Everton stars to Stamford Bridge.
While Lukaku seems destined to move to Chelsea after he said he has unfinished business at the club, the Blues might face competition for the signature of Barkley. Manchester United, Manchester City and Tottenham have also shown an interest in him. Also, Everton will not want to lose two of their best players in one transfer window and you can expect them to fight hard to keep them.