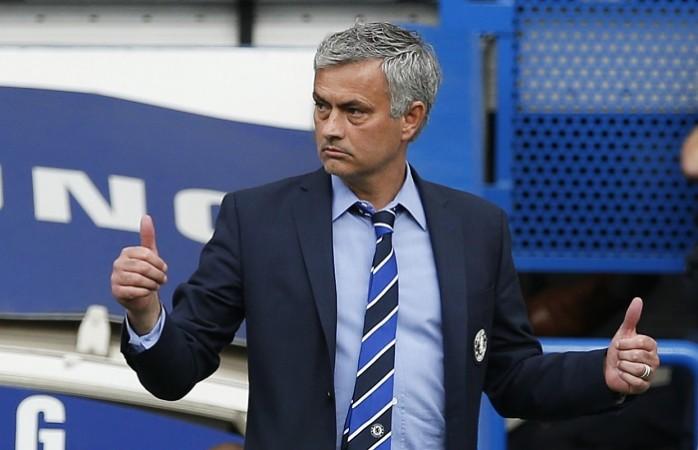 Chelsea boss Jose Mourinho admits that it would be impossible for him to follow the footsteps of Sir Alex Ferguson and Arsene Wenger and remain at the helm of Chelsea for the remainder of his managerial career.
The Portuguese, who recently helped the Blues secure the Premier League title for the first time since the 2009/10 season, is believed to be close to agreeing on a contract extension with Chelsea.
However, on being asked whether he would spend the remainder of his career at Chelsea, Mourinho told EPSN: "It is impossible in football, impossible in modern football."
"I think it's very, very difficult for that to happen," the former Porto boss said.
Mourinho, who returned to Stamford Bridge for a second stint in the summer of 2013 following some successful spells in Italy and Spain, insists that he will stay at Chelsea as long as the Blues owner Roman Abramovich wants him to stay.
"I want to stay here, that is why I say I'm in Mr. Abramovich's [Chelsea owner] hands. He has no pressure. He doesn't need to give me a contract tomorrow, he doesn't need to give me more money."
"He doesn't need to be worried that some club is knocking on my door, he doesn't have to be worried about anything. It's just him. When he wants me, I am staying. When he doesn't want me, I am going. So simple for him, so simple for me.
"I didn't say this when I was at Inter because I didn't want. I didn't stay at Real Madrid because I didn't want. Now I want to stay. This is clear."
Meanwhile, Mourinho admitted that Chelsea have "improved" a lot this season to go on and win the Premier League after finishing in third place in 2013/14.
"We have improved," the former Real Madrid boss told Chelsea's official website.
"We have gone from third to first – two very important steps, and probably the most difficult steps. The most difficult step is the one that makes you champions, and we have made that step," he said.