Chelsea FC are looking forward to strengthening their future with the signing of young Germany forward Jann-Fiete Arp. The 17-year-old Hamburg forward was one of the stars of the FIFA U-17 World Cup 2017 in India.
Arp scored a total of five times in the tournament in India last October, as the Germany U-17 football team crashed out in the quarterfinals after getting beaten by Brazil.
England ultimately won the tournament and Young Lions sensation Rhian Brewster, who is a part of Liverpool FC, took away the golden boot with eight goals in the tournament.
Although England and Germany didn't face off in the competition, a fantasy rivalry ensued between Brewster and Arp already. A rivalry for the future!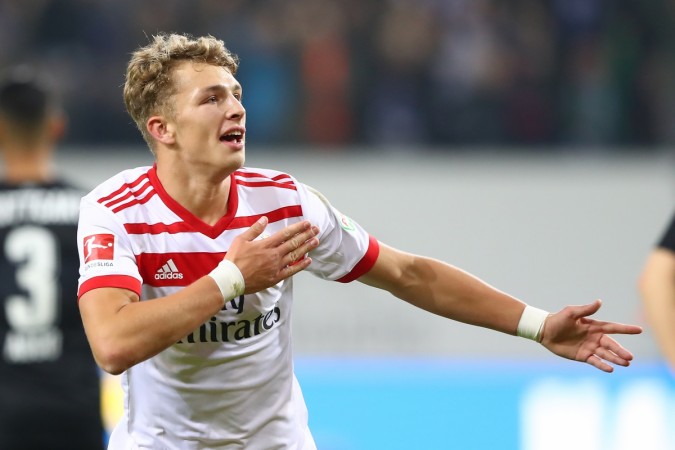 Now, if Liverpool possess Brewster, how could their Premier League rival not boast of another star footballer of the future?
Although Jann-Fiete Arp's agent Jurgen Milewski has categorically mentioned that the Chelsea story is false, we cannot feel that the Londoners would in some years definitely put forward an offer in the table for the highly-rated German footballer.
Chelsea had come calling for Arp a few months back as well. The footballer also had given his thoughts then.
"It would have made no sense as a 17-year-old to go to Chelsea," Arp had said, as per the Sun. "You've barely achieved anything yet and have as good as no experience in professional football. The risk is just too great.
"It would have been nonsense to go abroad now and leave everything else behind."
Arp only made his first-team debut for Hamburg in September, just ahead of the FIFA U-17 World Cup. As on November 27, he has made five Bundesliga appearances this season, scoring twice.
His contract with Hamburg is until June 30, 2019.
Meanwhile, Arp has also reportedly found interest from the likes of Real Madrid, Manchester City, Juventus as well as Arsenal.