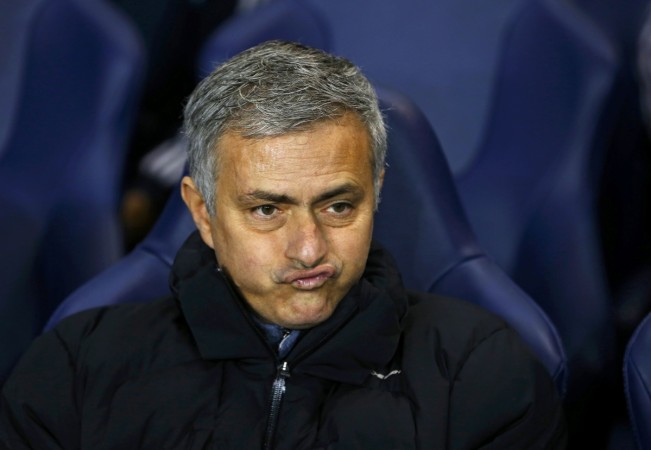 Chelsea boss Jose Mourinho has confirmed that fullback Cesar Azpilicueta will not be available for the Premier League clash against Swansea City, although he insists that Thibaut Courtois is avaliable for selection despite the goalkeeper still feeling pain in his finger.
Azpilicueta, who has been in excellent form this season, was forced out of the pitch with a groin strain during the Blues' 2-0 win against Newcastle United last weekend.
And Mourinho, who feels that Azpilicueta avoided a "big injury" by opting to be substituted against Newcastle, is hopeful that the versatile fullback will return to training next week.
"Azpilicueta is out but it is less than we thought it would be," the Portuguese told the club's official website. "He was intelligent to understand a big injury was coming [against Newcastle] and he stopped. I think next week he will train with the team."
This injury means that Filipe Luis will start in the left-back position for Chelsea against Swansea City on Saturday.
Meanwhile, Mourinho confirmed that goalkeeper Courtois is available for selection even though he still has some pain in his finger following an injury he sustained at Tottenham Hotspur.
The 22-year-old Belgian was ruled out of the Blues' last two fixtures against Watford and Newcastle United in the FA Cup and the Premier League due to a broken thumb he suffered at White Hart Lane on New Year's Day.
And now the former Real Madrid boss says that Courtois will be able to start against Swansea City.
"Courtois is fit. I'm not saying he's 100 percent but not many players are 100 percent to play football during a season. There is always a pain here, a pain there, an ankle swelling or something like that," added Mourinho.
"He had a problem with his finger against Tottenham but if we need him to play he is ready to play."
However, Mourinho will probably not risk the Belgian against Swansea City as Chelsea's other goalkeeper Petr Cech is more than capable of taking charge during Courtois' absence.
"I have the two best goalkeepers in the Premier League. I decide with the keepers the same way I decide with the outfield players," sais Mourinho."My decision against Newcastle was very simple.
"Who is a better goalkeeper: a 100 percent Petr Cech or an 85 percent fit Thibaut Courtois? It was easy for me to make a decision."