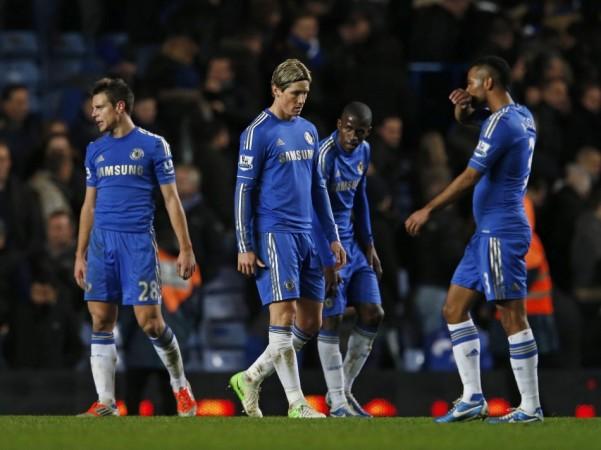 Chelsea owner Roman Abramovich must have roped in ex-Liverpool coach Rafa Benitez as the new manager of the team, hoping to boost their performance both in the Champions League and English Premier League but sadly, the team seems to be in chaos of late.
Roberto di Matteo was unceremoniously sacked as Chelsea manager last month just 263 days after taking up the mettle from Andre Villas-Boas. He was shown the doors after the humiliating 0-3 loss to Juventus in a UEFA Champions group match.
The club that won FA Cup and Champions League this year is in sorry state of late, and interim coach Rafa Benitez must be having sleepless nights following poor performance of the team.
Interestingly, the new coach has not tasted a single win since taking up the responsibility from di Matteo last month. Chelsea drew with Manchester City and Fulham, and lost to West Ham United 1-3 in the Premier League under him.
Chelsea were on top of the Barclays English Premier League table till a couple of weeks ago but they have now slipped to third position with 26 points, 10 points behind the leader Manchester United. The Blues are behind the leader Porto by five points in the UEFA Champions League score table too.
Chelsea Football Club announced the sacking of Roberto di Matteo in a statement last month, inviting wrath from the fans of the club and the public alike.
"The team's recent performances and results have not been good enough and the owner and the Board felt that a change was necessary now to keep the club moving in the right direction as we head into a vitally important part of the season," said a statement from the club.