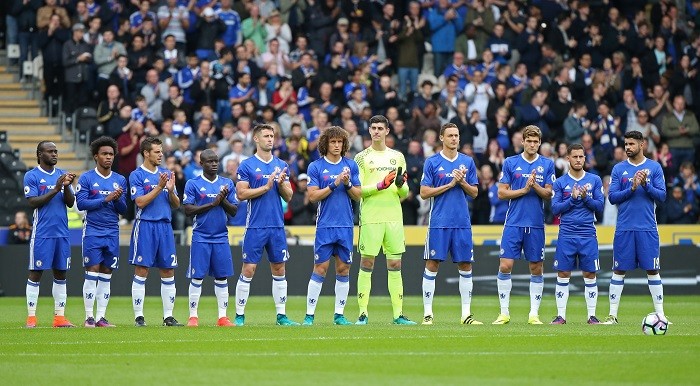 Chelsea have confirmed their massive new kit deal with Nike, which is set to fetch them a staggering £900 million. The Blues are currently sponsored by Adidas, but the deal will come to an end next season, with fellow sportswear giants Nike taking over.
The Blues negotiated with Adidas to end their agreement six years early so that the Premier League side could ink this much more lucrative contract with Nike. Chelsea will end up receiving £60m a year from the American company over the next 15 years, amounting to £900m.
"This is an incredibly exciting and important deal for the club," Chelsea director Marina Granovskaia said. "Like Chelsea, Nike is known around the world for its excellence and innovation and we look forward to working together in what is sure to be a successful partnership.
"We believe Nike will be able to support our growth into new markets as well as helping us maintain our place among the world's elite football clubs."
Granovskaia, owner Roman Abramovich's most trusted adviser, it thought to have negotiated the deal, and Chelsea look like reaping the rewards for years to come. The Adidas agreement was for £30m a season.
"Chelsea is a world-class club with a rich tradition and passionate fans across the globe," Nike president Trevor Edwards said.
"The partnership with Chelsea reinforces our leadership position in football. We are excited to help grow the club's global reach, serving players and supporters with Nike innovation and design."
As big as £60m a year and £900m in total might seem though, it still pales in comparison to the new deals that Real Madrid and Barcelona have struck. Real Madrid are thought to be earning around £106m a season from Adidas, while Barcelona have reportedly agreed a deal with Nike worth £120m a year. Manchester United are the Premier League heavy-hitters, having signed a £750m deal, worth £75m a season.