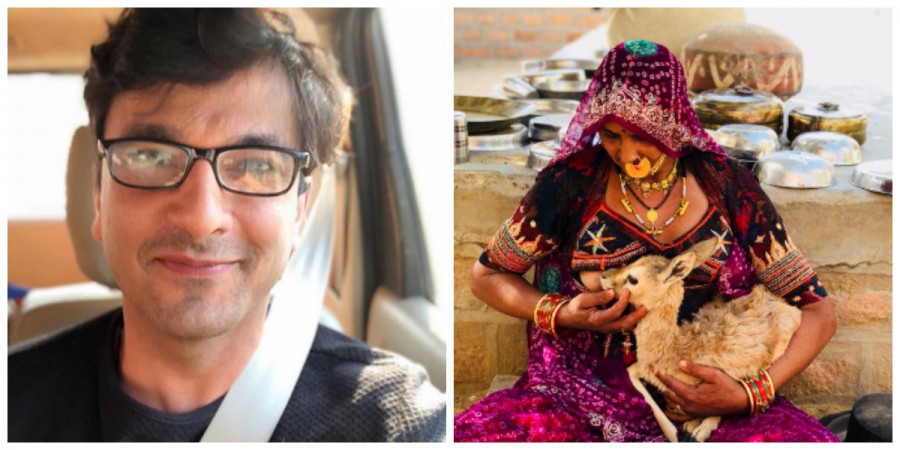 Chef Vikas Khanna shared a 'respected' picture on his Twitter handle and it has gone viral since then.
He tweeted: "The greatest form of humanity is compassion" - A Bishnoi woman told me as she had breastfed and saved many orphaned and injured baby deers in her life in the deserts of Rajasthan, India. #HIGHESTRESPECT #BELOVEDINDIA [sic.]
Since then, Vikas has been showered with a lot of love and respect by Twitterati. As per a report, the picture has been taken in Jodhpur where the chef is doing his research work for his upcoming project titled, 'Beloved India'.
According to Daily Mail in 2016, "These baby deers are my life and they're like my own children," said Mangi Devi Bishnoi, 45, a housewife from one of the villages.
She also added: "I feed them milk and food and ensure they're given proper care and attention in the house like all my family members. They are not orphans when they have us around, they have new mothers like me who offer them a mother's feed for a healthy life."
Bishnoi community are regarded as fierce advocates of protecting the environment and wildlife and were responsible for the iconic 'Chipko' movement in the 1970 to prevent the felling of trees. In fact, Bishnoi women are known to nurse and look after young fawns to protect them.